Do you want your Yocan Pillar e dab rig to be refreshed every day and the taste to remain in its original state? It is necessary to clean the Yocan Pillar electronic portable dab rig after daily use.
So The following content will give you a detailed introduction on how to clean the Yocan Pillar dab e rig.
Preparation before cleaning Yocan Pillar e dab rig
1: A bottle of rubbing alcohol
2: Cleaning cloth
3: Cotton swab
4: A cup
4: Plenty of water
5: Hair dryer
Start cleaning Yocan Pillar best electric dab rigs
Note: Make sure the Yocan Pillar is completely cooled before cleaning to avoid burns.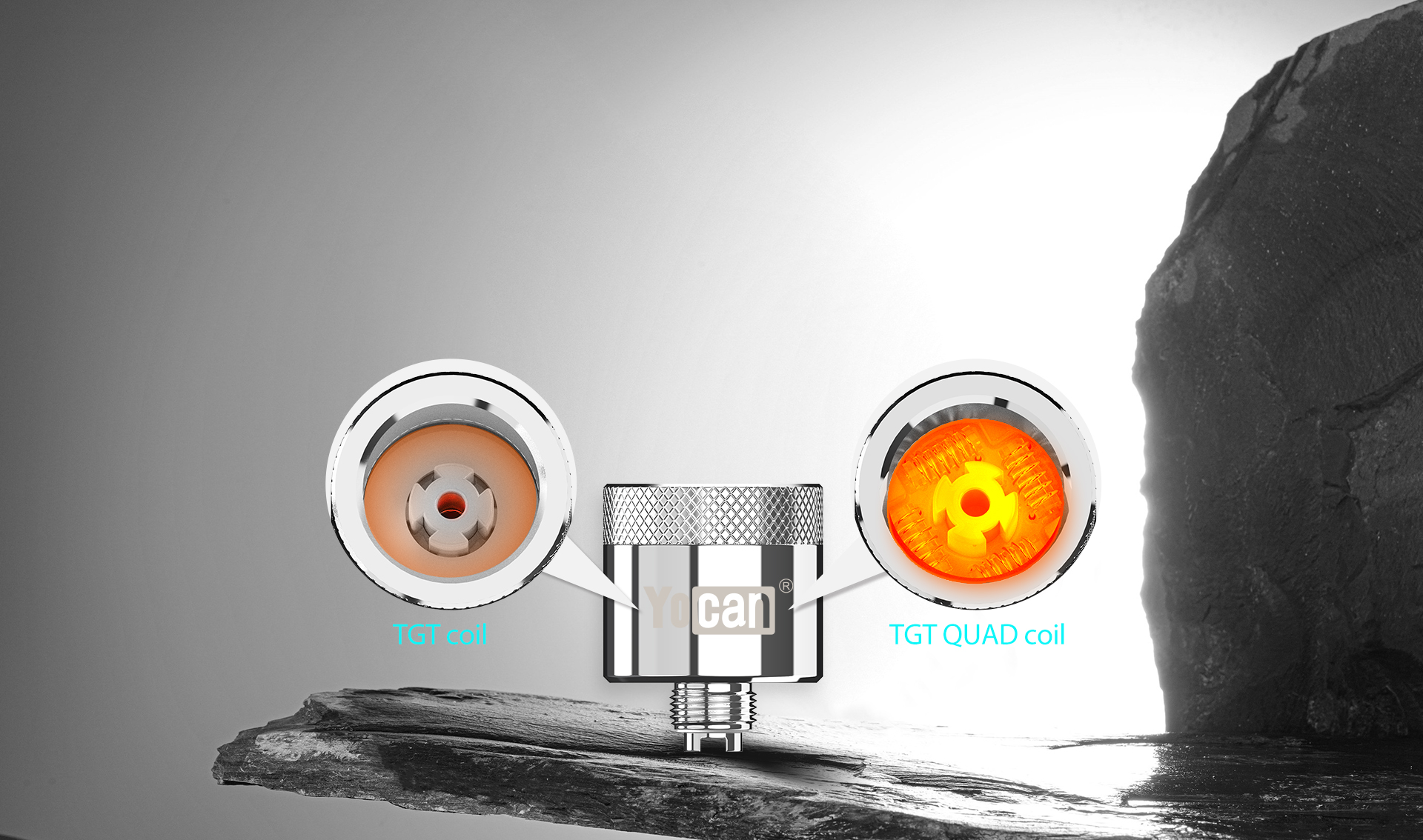 Step 1: Separate the glass bubbler and Yocan Pillar body base.
Procedure 2: Unscrew the TGT coil, you can open the coil cover first, turn the coil upside down, and initially clean up some large residues inside.
Step 3: Dip a small amount of alcohol with a cotton swab to wipe the stubborn residue inside the coil. Then wipe the TGT coil, especially the threaded area, with a cleaning cloth.
Step 4: You should Put the TGT coil into the cup, and then pour a small amount of alcohol into the cup until the coil can be submerged. Let the coil soak for 3-5 minutes.
Step 5: While the coil is soaking, you can wipe the body of the atomizer with a cleaning cloth.
Step 6: Rinse the bubbler with warm or clean water. Do not use hot/boiling water to prevent the bubbler from breaking.
If there is residue on your glass bubbler and you want to give it a thorough cleaning, you can use a small brush to remove it.
Step 7: Rinse the soaked TGT coil with clean water and take it out to air dry naturally. Wipe the water dry with a dry cleaning cloth for the glass bubbler and then air dry.
Step 8: Reassemble, reassemble all Yocan Pillar e dab rig accessories after air drying. You will get a brand new electronic dab rig.
How often do I need to clean my Yocan Pillar portable e rig?
As for how often you should clean your Yocan Pillar concentrate e rig, it depends on how often you use it. If you use e-rig occasionally, it is recommended to perform a comprehensive cleaning every 3-6 months.
Regular use of Yocan Pillar electronic dab rig is recommended for cleaning once a week. Or start cleaning when you feel that the taste has declined and there is accumulation inside the coil.
Benefits of cleaning Yocan Pillar best dab e rig regularly
Protect Yocan Pillar e dab rig
Regular cleaning of the e rig can effectively increase the service life of the product. Let Yocan Pillar maintain the best performance for a long time and help customers save money.
Maintain good taste
Regular cleaning will prevent the build-up of Yocan Pillar e dab rig concentrate, which can lead to a bad taste experience. In addition, regular cleaning is also good for our health, which can effectively prevent some impurities from being inhaled into the lungs.
The above is a detailed introduction to cleaning Yocan Pillar. No matter which brand of e-rig you use, you should do a good job of cleaning it regularly to keep your steaming experience at its best every time.
Wholesale vaporizer
Yocan Pillar is currently cooperating with atomizer retailers in many countries around the world. We provide high-quality quotations and customized services. Want to wholesale Yocan Pillar water filtered vaporizer, please contact us, we will reply your email as soon as possible.