Yocan Stix Plus, another updated edition after introducing the Yocan Stix 2.0, has been released from Yocan Tech, one of the highest-quality manufacturers and designers in the vape industry, previously launched a highly regarded and unique Yocan Uni Pro box mod before. It is a dual-core ceramic vaporizer, which not only enables the generation of a double volume of clouds but also delivers a superior and pleasant vaping experience.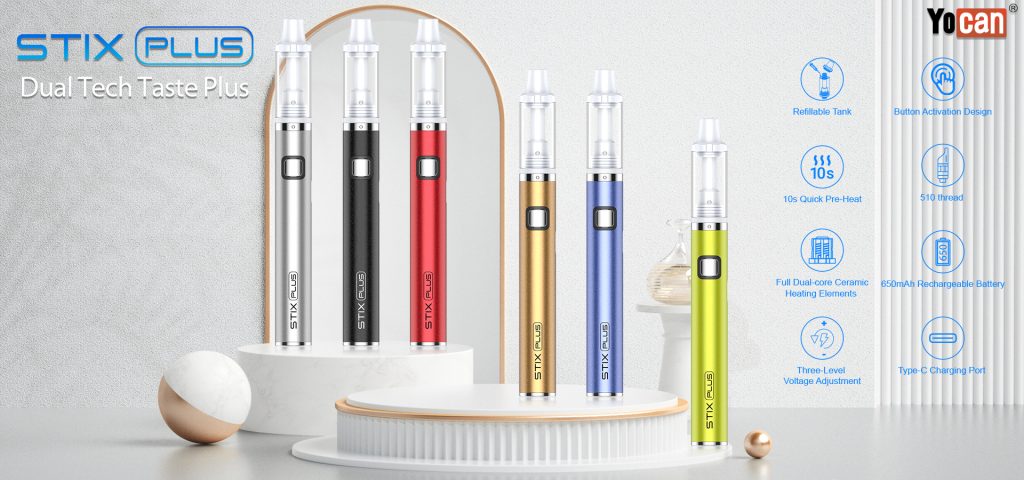 "Built with a dual-core ceramic heating system, Yocan Stix Plus is the novel and innovative pen-style vaporizer that has a double ceramic coil, which promotes users obtain double pleasure when vaping," said Gavin, CEO of Yocan Tech. "As always, we bring the simplest device but has distinctive functions for more vapers. Yocan Stix Plus is a universal and versatile vaporizer that enables vapers to refill oils. Moreover, it owns a 510 threaded interface. That is a powerful product strategy!"
"You will never go wrong when choosing ceramic materials to produce a 510 cartridge. Similar to Yocan Stix 2.0, Yocan Stix plus also uses prominent full ceramic materials. We know vapers seek the cleanest taste, that's why we use premium full ceramic materials." Yocan Stix plus encompasses a ceramic mouthpiece, ceramic central tube and interior ceramic coil, which can maintain the intactness of oil quality, deliver the purest taste, and generate a double amount of cloud production. The uses of the superior ceramic dual-core cartridge of Yocan Stix Plus absolutely can provide a big surprise to users!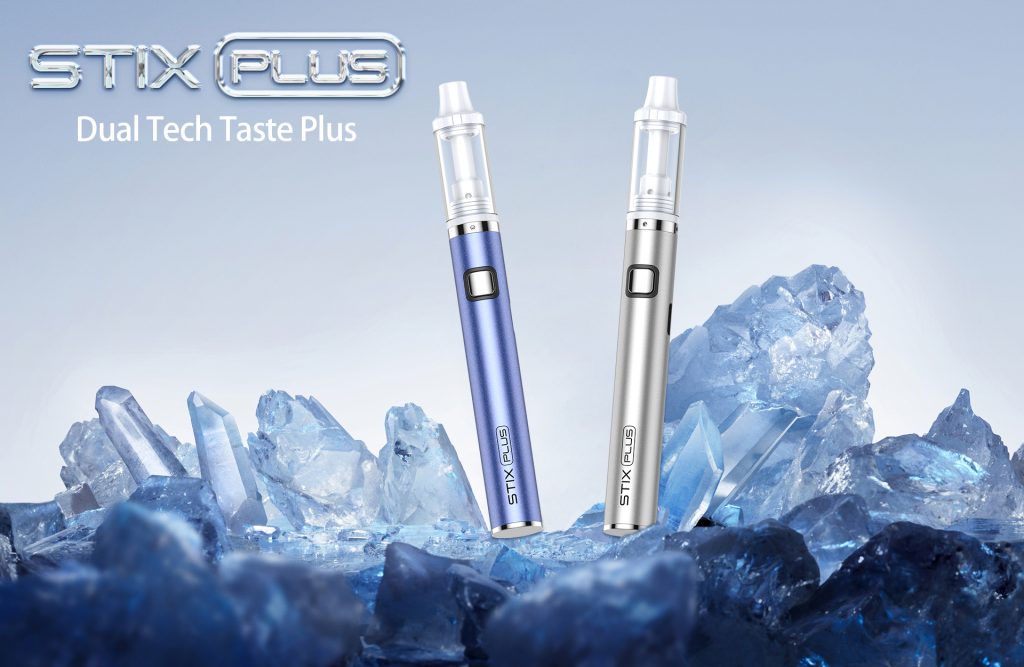 "Given that the battery's part of Yocan Stix Plus, we use stainless steel housing and 650mAh battery capacity. Apart from that, we still retain the unique and simple functions based on the success of designing CBD box mod (e.g., Yocan Uni Pro) before, such as 10S preheating time and 3 adjustable voltage choices." The use of stainless steel offers an elegant and smooth hand feel feeling. More importantly, this device uses the Type-C charging port, which saves vapers' charging time.
Furthermore, Yocan Stix Plus operating system is very intuitive to use. Simply press the power button 5 times to turn on or off the device, 2 times to preheat, 3 times to adjust the voltage. This vaporizer still has 3 adjustable voltage settings, which are 3.0V, 3.5V and 4.2V. Yocan Stix Plus is available in Six colors including Black, Silver, Red, Champagne Gold, Yellow, and Blue.
To find out more information about the device, please visit the Yocan Stix Plus product page introduction.
Follow our Main Social Media Sites:
Facebook
Instagram
YouTube
Twitter