New products on Yocan! Yocan is about to launch the first new product series Yocan Pillar in 2023. Want to know about Pillar? The following will introduce you to Pillar.
How is Yocan Pillar different from other products?
The Yocan Pillar is a e-rig vaporizer. In order to continuously improve the user experience, Yocan has been constantly exploring the market and constantly improving our products through market feedback and user suggestions. In order to elevate the user experience to a higher level, Yocan designed this e-rig vaporizer.
E-rig vaporizers combine the filtering function of water to effectively diffuse the smoke. In addition, the filtration through the water can filter out some resins, tars and other harmful substances formed by burning dried herbs! Let you have a healthier experience.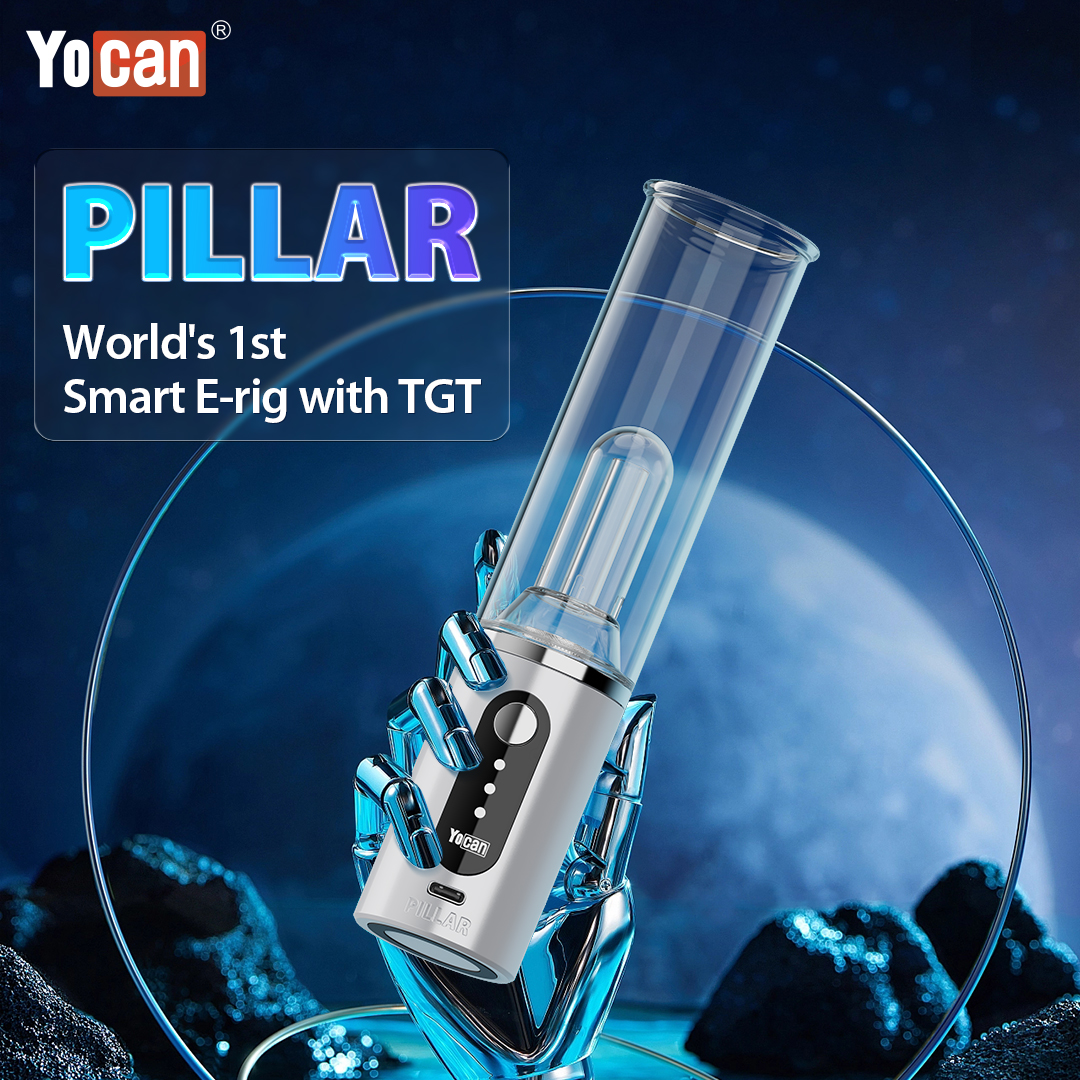 Why choose TGT coil?
In terms of coils, Ypcan Pillar still uses TGT coils. Target Tech coil technology allows for a full atomization of the concentrate. Even heating is achieved, and the taste will be more pure through water filtration. The TGT coil is very convenient to install by means of threaded connection, and it is also easier to extract and replace.
The above is just a partial introduction to Yocan Pillar, want to know more about this product. You can pay attention to our official website and forum, and hope to receive your valuable suggestions on this product!