The five-day Yocan Pillar dab e rigs giveaway has come to an end, and first of all, thank you very much for your active participation in our campaign! After a rigorous ranking process, we have selected the following three participants to receive our prizes.
Yocan Pillar dab e rig winners
@Brad Petroff
@Joshua Voegele
@Norikazu Daisho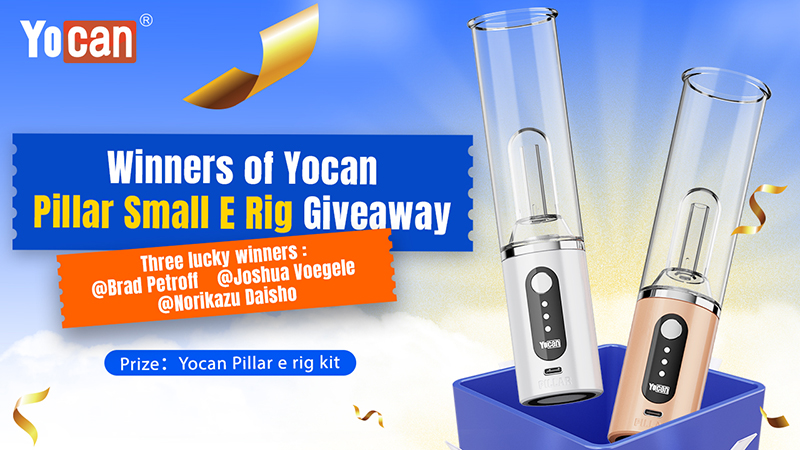 Congratulations to the above three participants for winning a set of our new Yocan Pillar dab e rigs.
How do I get my Yocan Pillar electric e rig?
The above winners will receive an official email from us. Once you receive the email, please tell me your correct and complete address and contact information and we will send you the Yocan Pillar concentrate e rig by courier to your home. There is no shipping cost for you.
The purpose of our Giveaway campaign is to let more e rig lovers know about our latest Yocan Pillar. At the same time, I also hope that more concentrate lovers can enjoy the new refreshing steam taste experience brought by Yocan Pillar dab e rigs.
Other Yocan giveaway events
Regarding those who did not win in this event, please do not be discouraged either. Because we organize Giveaway events from time to time, not only on our official website, but also on our official social accounts. You can subscribe to our website or forum. In the next event I believe you have a certain experience base, you can definitely become our winners.
Last but not least, we are currently looking for talented Yocan Pillar dab e rigs reviewers, if you are interested you can fill out the application form. We are looking forward to working with the best assessors.