Dear fans, thank you for your continued support for Yocan.
With Yocan, you can be assured of safe and satisfying vaping experience, as all Yocan products comply with international quality standards and are top-rated best sellers world wide.
As early as 2015, counterfeiters targeted at this market and tried to take a free ride on Yocan. We had started swift actions to fight back by setting up an anti-counterfeiting taskforce.
Here is a warm notice from Yocan: The faked one shall have safety risks, do make sure the item at your hand is genuine by checking the unique product security code on Yocan official website www.yocan.com (If the code has been redeemed previously, then the item is not genuine and should be returned to the place of purchase for a refund).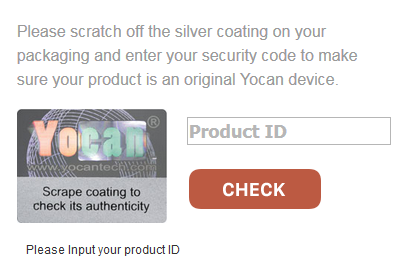 If you have any problems or confusions during use, please contact Yocan after-sales service immediately, our team will do everything we can to help.
Yocan means safe, reliable and innovative vaping products. Let's enjoy it!
Welcome aboard!
Yocan Team
Tips: HOW TO VERIFY YOUR ORIGINAL YOCAN?
Check the label as below steps to confirm authenticity.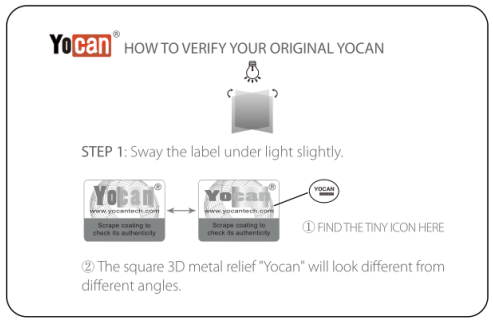 Differences between Yocan authentic and the fake one? Below is an example of Original UNI and the Fake UNI:
#1 The color of the product image on Copy box is distorted, looks greenish or yellowwish.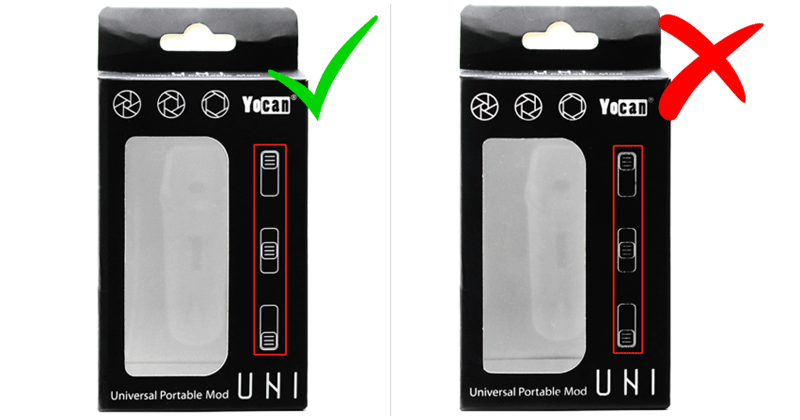 #2 The artworks on Copy version is not as clear as Yocan Original.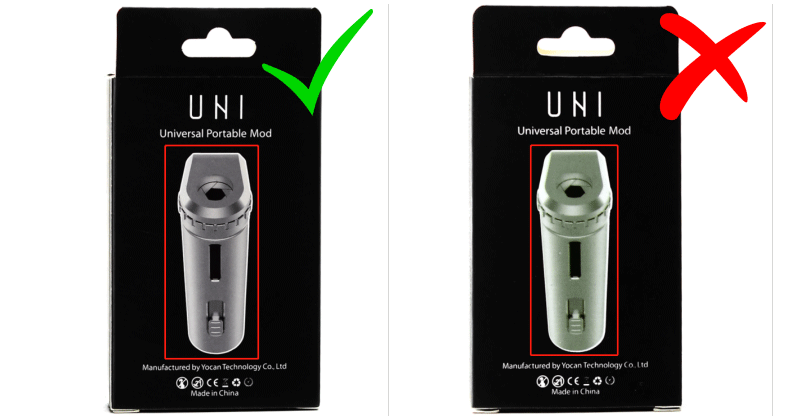 #3 The PVC of Copy version was built with bad quality, crudely made, it will easily broken, you can see the bubbles on the surface.
The Yocan Original is with good quality and smooth texture.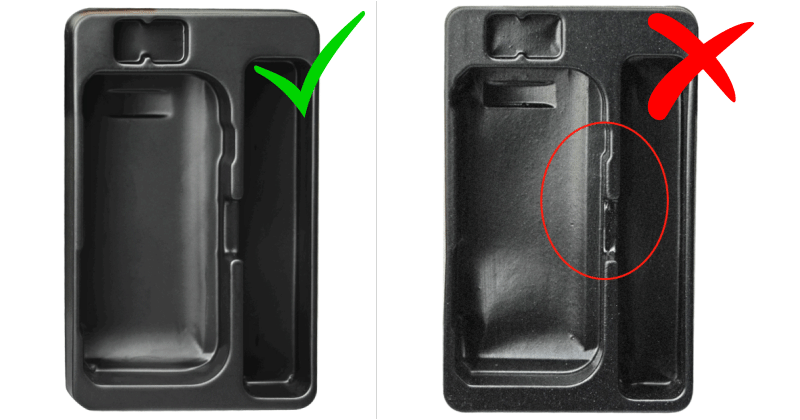 #4 The color of the product image on Copy box is distorted with gray color, while Yocan Original is black.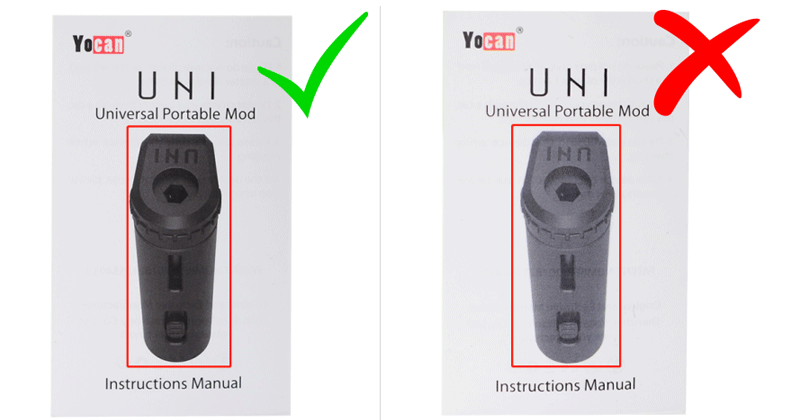 #5 The copy version of diameter dial was crudely made, which lead to bad experience and shall scratch your hand.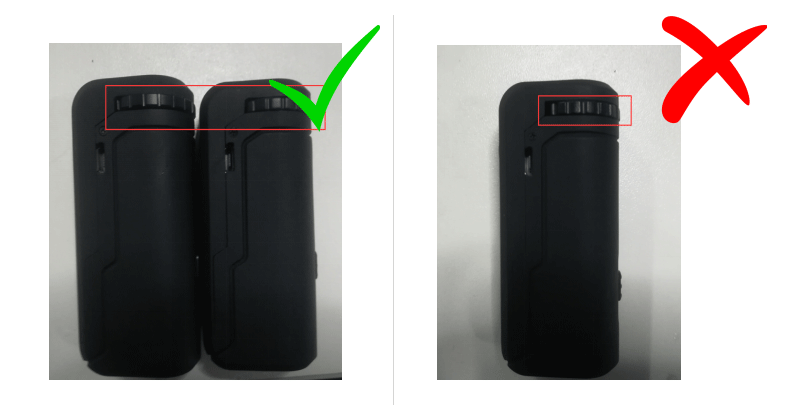 #6 Copy version: lithium-polyme 801345 battery Yocan Original: 13450 battery
The Copy version of 801345 battery is with Insufficient battery capacity, it will significantly shorten the Cycle Life of the battery, cause the battery leakage, the battery will be very hot during charging and might catch fire or explode.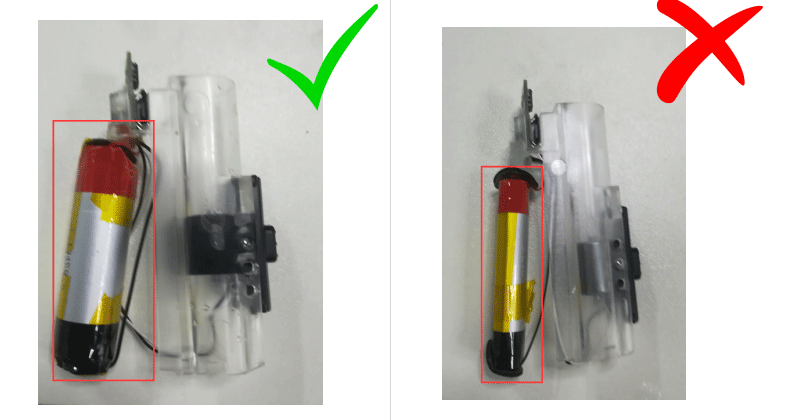 #7 There's no gap on the holder of the Copy version, which will make the battery easily short circuit.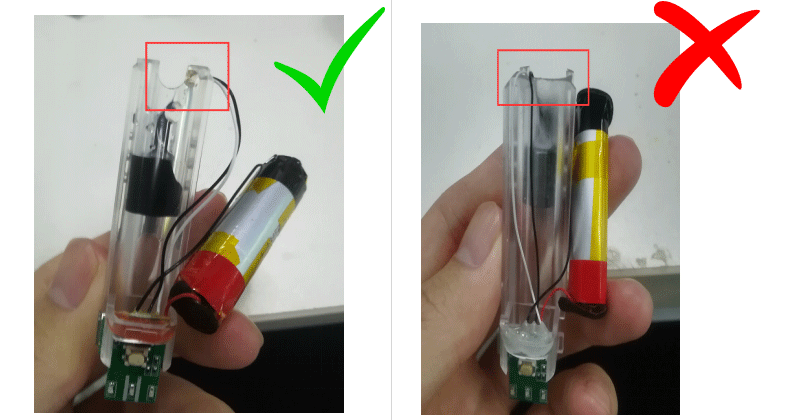 #8 The sprue of the Copy version is oblong while the Yocan Original is round.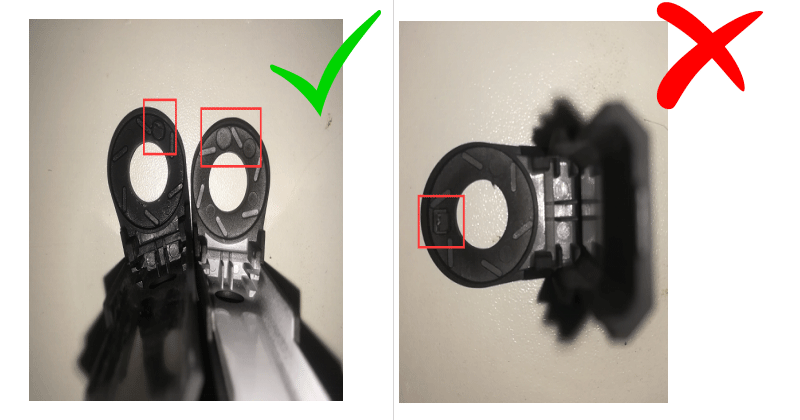 #9 The lower cover of the Copy version is transparent while the Yocan Original is black and white.