Yocan UNI Pro is the most versatile and powerful box mod for all oil carts, which may enable you to replace your cheap vape pen! In terms of this round of giveaways, we provide an opportunity to get a free Yocan UNI Pro to our fans. Therefore, welcome to join this event and win!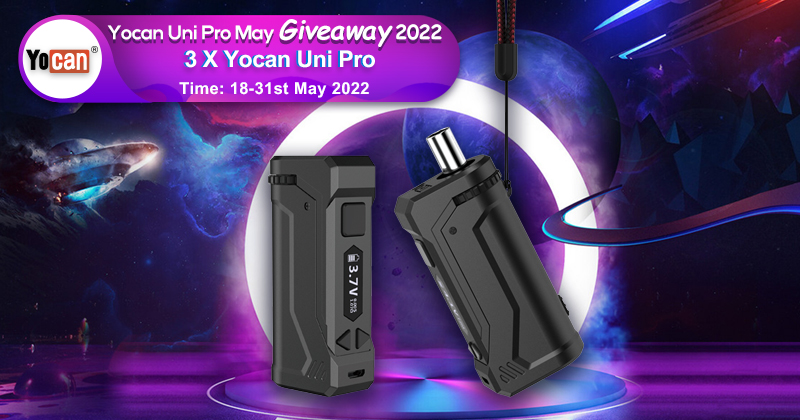 What's The Yocan UNI Pro?
The Yocan UNI Pro vaporizer is a durable and versatile cartridge battery mod that features a bright OLED display screen with precision voltage output control and an increased max atomizer port size to create a truly universal device designed for full customization.
Here are its main functions:
1. New Patented Design
2. Fit Your Favorite 510 Cartridges
3. Customize Voltage Option(2.0V to 4.2V)
4. Universal Box Mod & Oil Level Window
5. Compact And Portable
6. 650mAh Battery Capacity & USB Charging
7. 510-Threaded Magnetic Connection
8. Adjustable Chamber Height And Width
9. 15 seconds cut-off
10. Preheat Mode: Click the power button 2 times
11. OLED Display
12. Built With Hanging Hole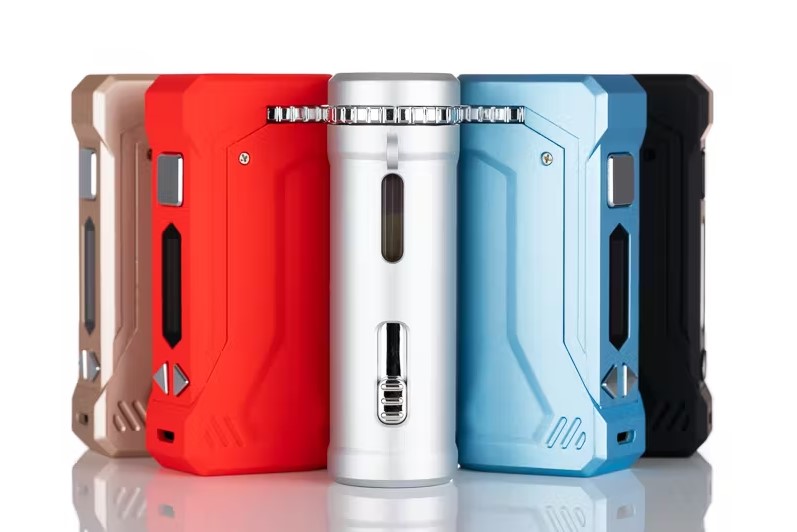 How to participate?
STEP 1: Follow Yocan SM
Must follow Yocan Social Media Accounts:
Instagram: @yocantech
Facebook: @Yocantech
Twitter: @YocanTechnology
YouTube: YocanTech
STEP 2: Complete entries
complete those entries down below to get ahold of your chance to win!
Yocan UNI Pro Giveaway May 2022

STEP 3: Getting Awards
Awards: 3*Yocan UNI PRO
Valid date: 18-31, May, 2022 – Pacific Time (US & Canada)
Finally, to avoid you missing out on winning notifications, please be sure to check your email after the event is over!
Any questions, please drop us a comment down below and we will get you covered.
Good luck.
Yocan Tech