Yocan KEEN is used for oil, Yocan Orbit is used for concentrates. Both are the latest 2 portable vape pens developed by the Yocan R & D team. This time we have prepared these 2 brand new Yocan vaporizers as prizes. Yocan fans, and newbies who want to update the device, take the opportunity to get involved!
Yocan KEEN Preview
Yocan KEEN is an ultra-competitive Disposable Vaporizer for oil, combining a sizeable 400mAh rechargeable battery with a Type-C charging port won't waste your materials at all. Equipped with a full ceramic heating element and mouthpiece, 3 different voltages to provide you with the ultimate vaping experience.
Main Features:
Size: 14mm*97.5mm
Oil Tank: 1.0ml
Weight: 27g
Resistance: 1.4ohm
Battery Capacity: 400mAh
Intake Hole: 4*Φ1.7mm
Heating Coil: Ceramic Heating Coil
Charging: Type-C
Housing: Stainless Steel
Voltage Range: 3.0V (White), 3.7V (Blue), 4.2V (Green)
Yocan Orbit Preview
Yocan Orbit is a wax pen with terp pearls. On top of a coil-less quartz cup at the helm, the Yocan Orbit sports a Top Vertex Airflow System and two Quartz Balls which delegate heat evenly, to deliver original flavor.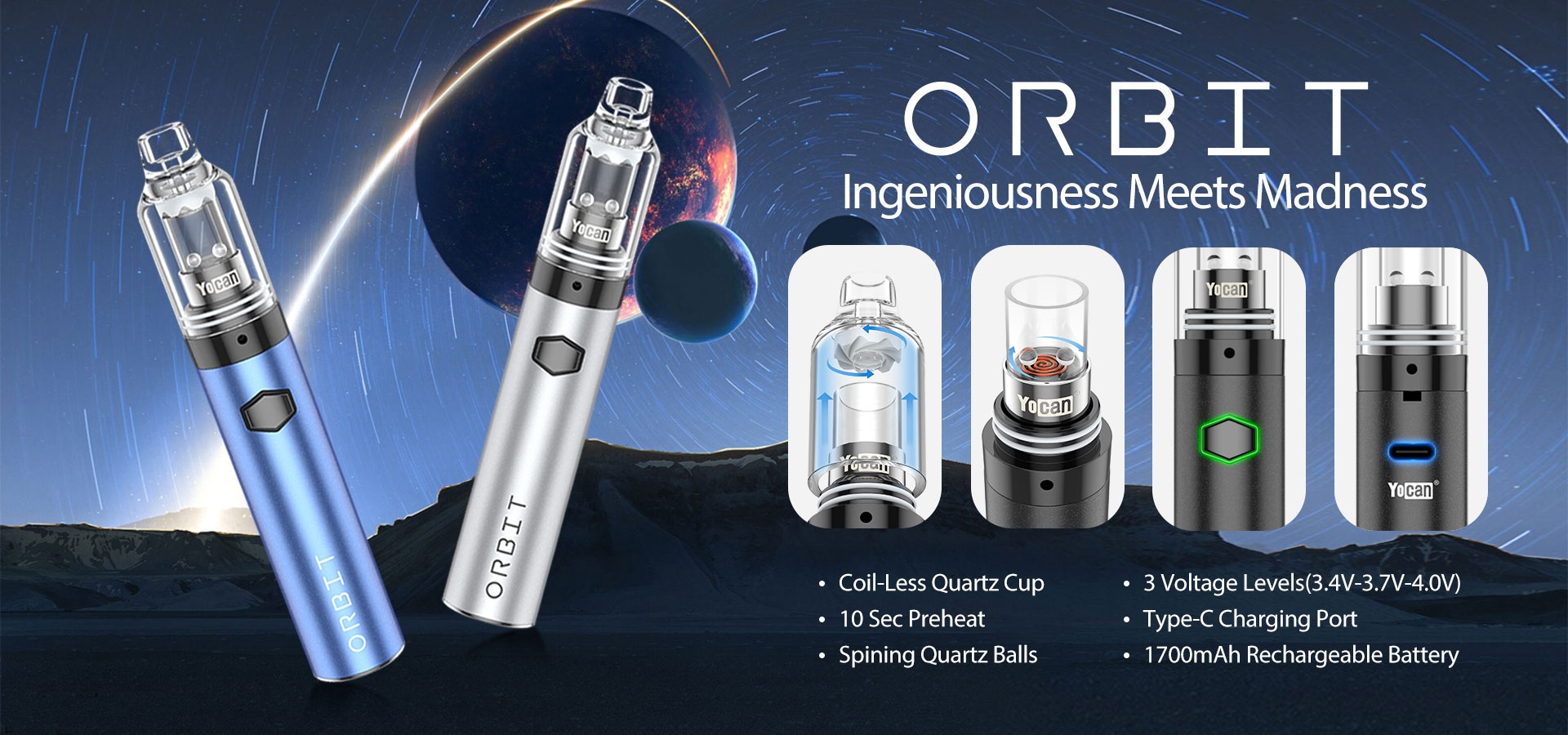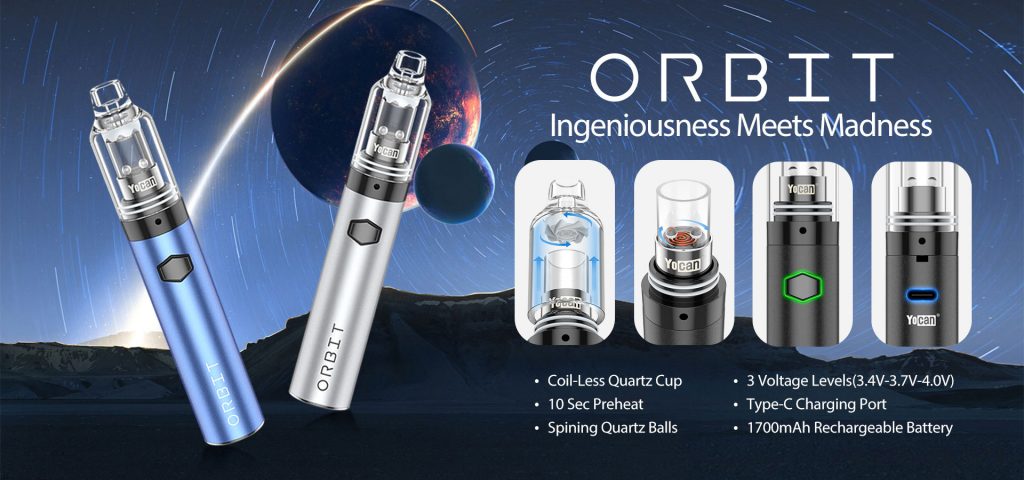 Main Features:
Dimension: 131mm * 22mm
Material: Stainless Steel + Quartz
Battery Capacity: 1700mAh
Resistance: 0.4ohm (Quartz Balls Coil)
Charging Time: 2.5h
Voltage Level: 3.4V(White), 3.7V(Blue), 4.0V(Green)
Charging Port: Type-C
How to participate?
STEP 1: Follow Yocan SM
Must follow Yocan Social Media Accounts:
Instagram: @yocantech
Facebook: @Yocantech
Twitter: @YocanTechnology
YouTube: YocanTech
STEP 2: Complete entries
complete those entries down below to get ahold of your chance to win!
Yocan KEEN & Yocan Orbit Giveaway May 2022

STEP 3: Getting Awards
1 * Yocan Orbit
1 * Yocan KEEN
We will randomly select 2 lucky winners on May 19th,2022, 1 winner can only get one of the prizes, and no designation or replacement is accepted!
⚠ Notes:
1. Must be over 21!
2. End date: May 17, 2022.
Finally, to avoid you missing out on winning notifications, please be sure to check your email after the event is over!
If you have any questions, please drop us a comment down below and we will get you covered.
Good luck.
Yocan.