When it comes to vape pen battery, nothing could beat its simplicity, ease of use, high level of concealability, and seem-to-never-end battery life. But there are still some long-existing issues we want to solve on pen batteries. So we made the Yocan Lux Pen Battery.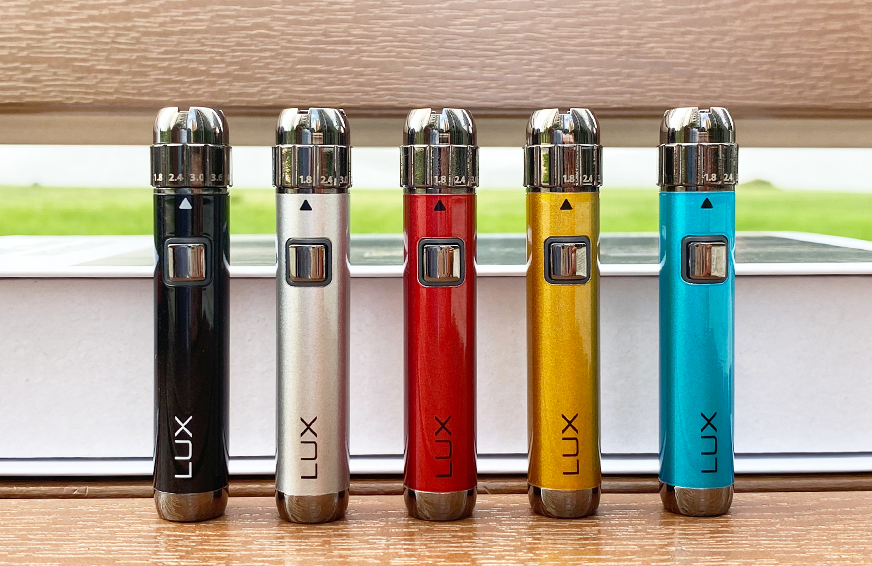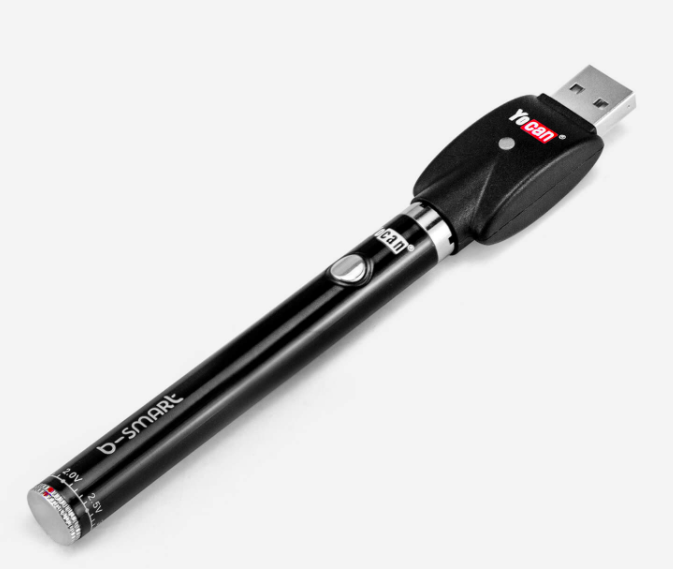 *Yocan B Smart Pen Battery
The Yocan Lux Pen Battery is technically is an upgraded version of its predecessor, Yocan B Smart. But there's something more than changing a new look!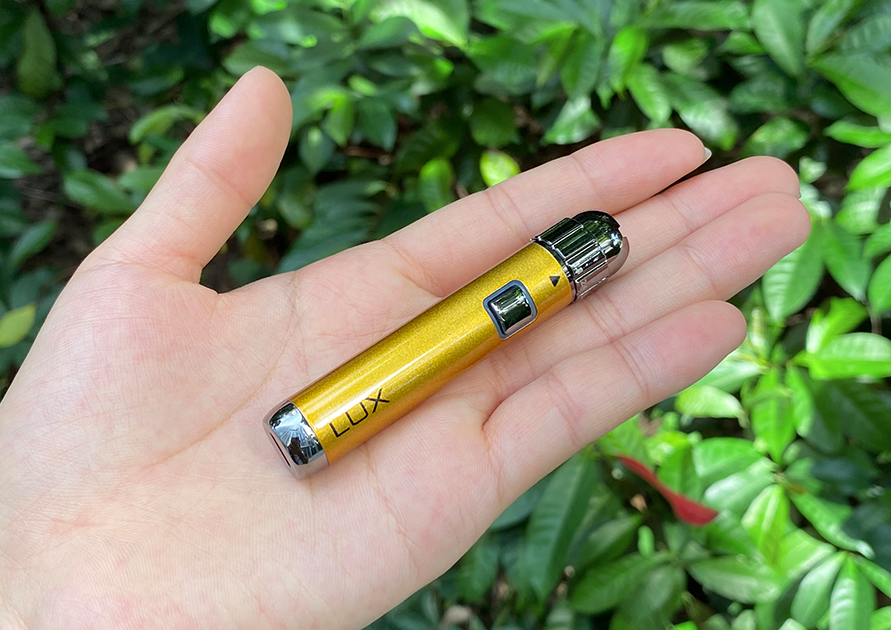 Overview
The Yocan Lux is measured at 16.5mm in diameter and 76.5mm in height. In order to maintain the overall portability, we make a well-considered control on the height at the expense of diameter. And the result is the Yocan Lux could be the slimmest pen battery in the market.
Under the small yet mighty steel shell, a 400mAh rechargeable battery will ensure users all day long vaping without a problem. And a universal Micro-USB charging port on the bottom also makes sure of great compatibility.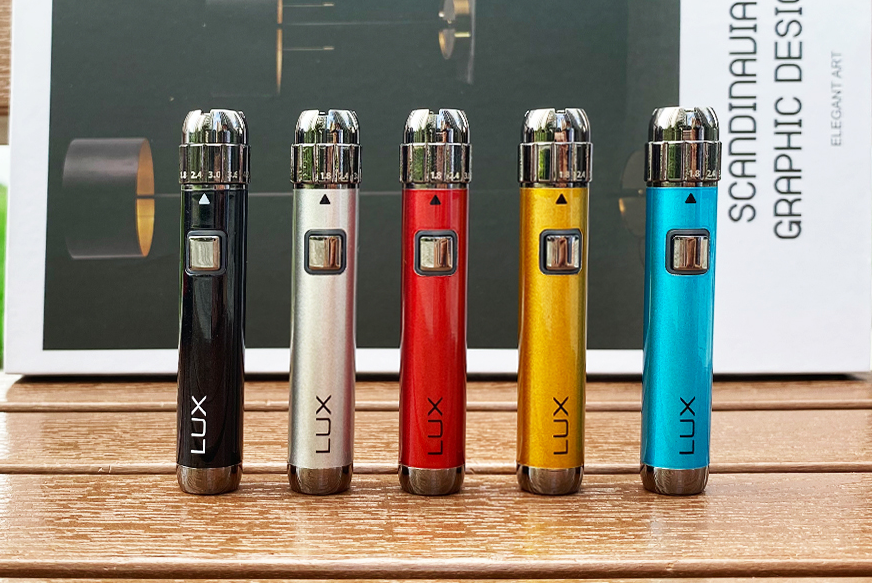 Traditional variable-voltage vape pen batteries always feature a dial mechanism on the bottom section, allowing users to opt for an ideal output that combos up with their cartridges. But as far as safety's concerned, a bottom dial always leads to accidental misoperations when putting them in the pockets or bags. In order to eliminate that risk, we moved the dial mechanism from the bottom to the top.
The place is changed doesn't change the functionality it featured. With a simple twist on the dial, users can switch from 1.8v to 4.2v at will. And two pressing to preheat at 1.8 volts is also maintained!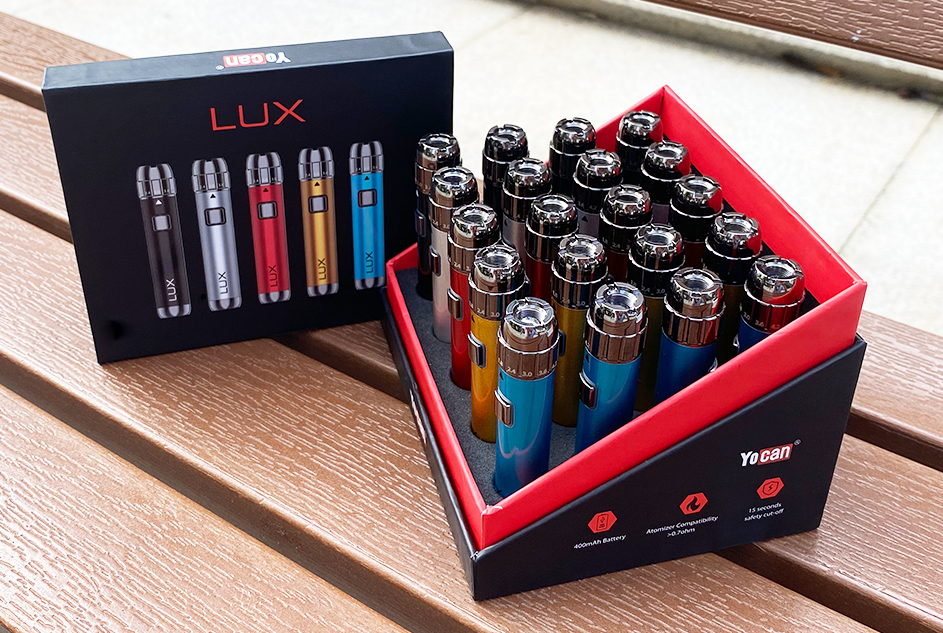 The top section is always the 510 thread connection. Featuring 11.2mm in diameter, it's always easy for Yocan Lux to partner up with most oil carts on the market.
Here are the specifications of Yocan Lux:
Dimension: 16.5mm * 76.5mm
Battery Capacity: 400mAh
Charging Type: Micro-USB Charging
Voltages: 1.8V – 4.2V
Thread: 510
Operation Type: Single Button & LED Indicator & Top Adjustment Mechanism
Compatibility: 510 Cartridge (Under 11.2mm in Diameter)
That's all I want to share with you. Hope you find it useful!
Check out Yocan Lux Pen Battery: https://www.yocan.com/featured_item/lux
View Our Catalog:  https://www.yocan.com/