Greetings,
Oct 1st is China's National Day. At this special time, we think nothing could be better than a special Giveaway for us to share our happiness with all of you.
The prize is Yocan Lux Pen Battery. In case some of you don't know about it, here is a brief preview to give you a basic idea of how it is!
Yocan Lux Pen Battery Preview | Simple Yet Versatile: https://www.yocan.com/yocan-lux-pen-battery-preview-simple-yet-versatile.html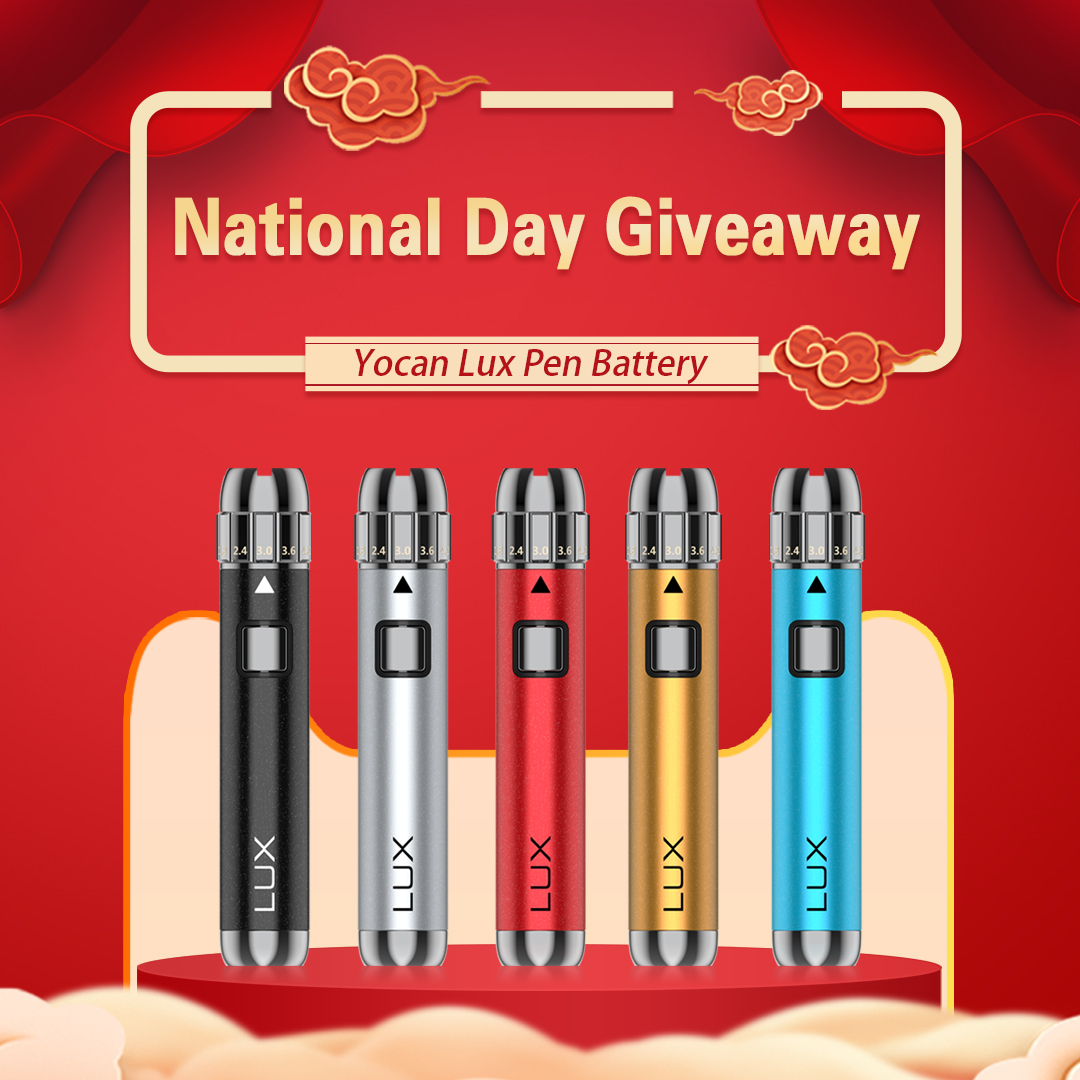 How to enter Yocan Lux Pen Battery Giveaway?
Simple complete those entries down below to get ahold of your chance to win!
Valid date: Oct. 1st – Oct. 7th
Yocan Lux Pen Battery | National Day Giveaway

Any questions, please drop us a comment down below and we will get you covered.
Good luck.
Yocan Tech