Yocan Lux and Evolve Plus, key products from Yocan Tech, celebrate this 2022 International Labor day!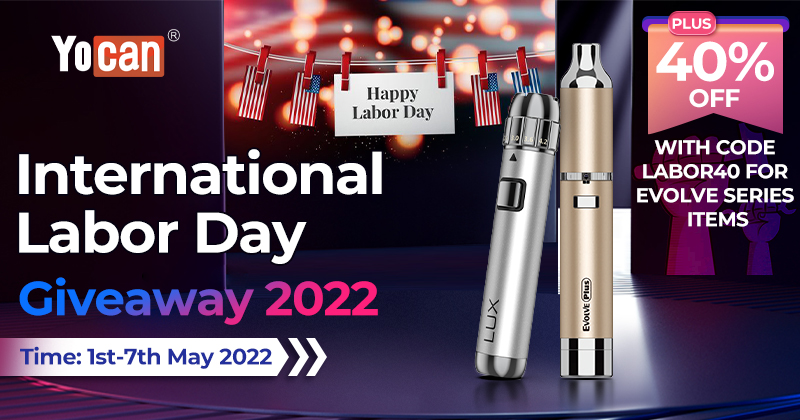 What is International Labor Day?
International Labor Day, also known as Labor Day in most countries and often referred to as May Day, is a celebration of laborers and the working classes that is promoted by the international labor movement and occurs every year on the first day of May. This year, Yocan launches this giveaway to celebrate this special day. Apart from providing these two unique products as awards, every participant can receive our discount code to get 40% off to purchase our Evolve series items.
Yocan LUX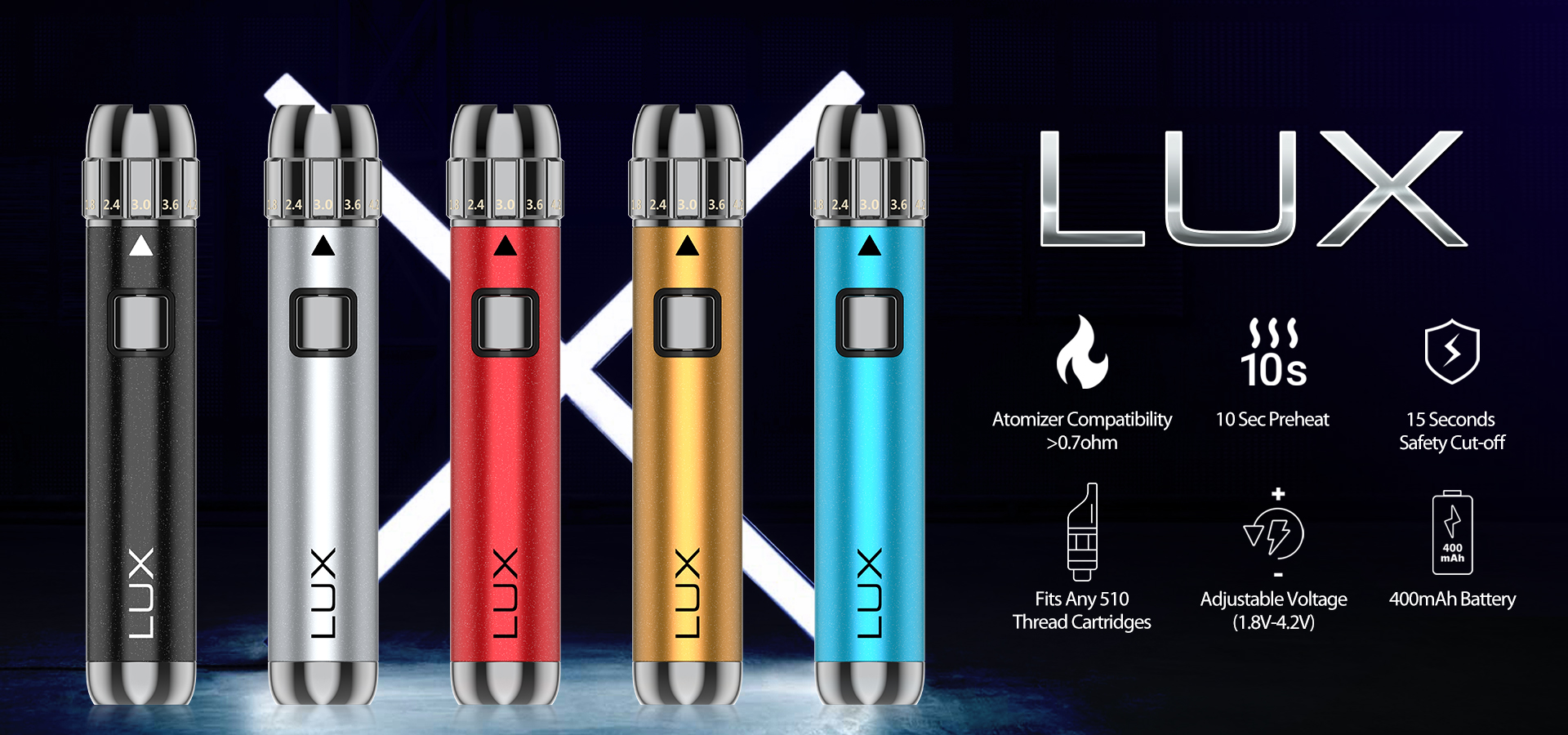 Dimension: 16.5mm * 76.5mm
Battery Capacity: 400mAh
Charging Type: Micro-USB Charging
Voltages: 1.8V – 4.2V
Thread: 510
Operation Type: Single Button & LED Indicator & Top Adjustment Mechanism
Compatibility: 510 Cartridge (Under 11.2mm in Diameter)
Unique Yocan Evolve Plus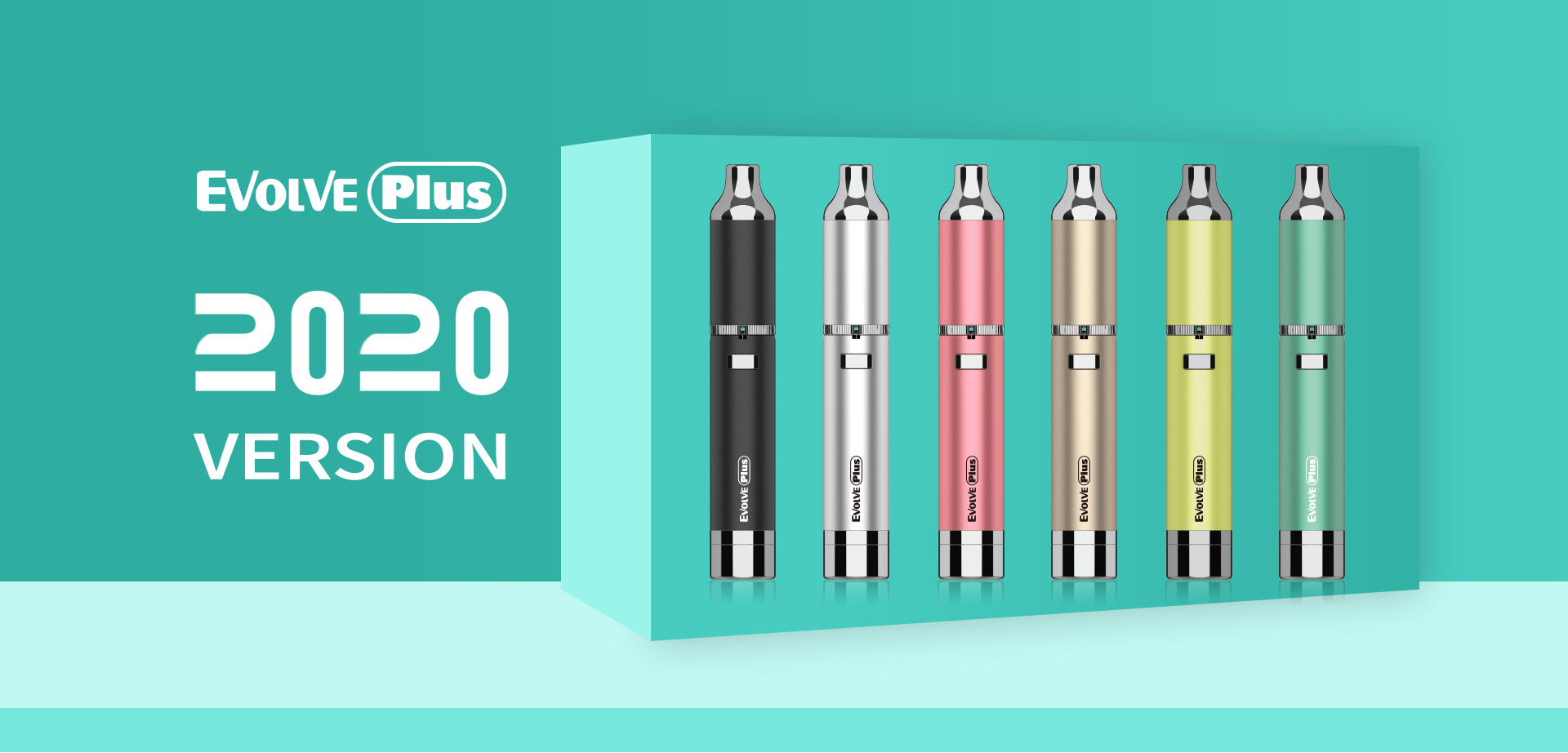 How to participate?
STEP 1: Follow Yocan SM
Must follow Yocan Social Media Accounts:
Instagram: @yocantech
Facebook: @Yocantech
Twitter: @YocanTechnology
YouTube: YocanTech
STEP 2: Complete entries
complete those entries down below to get ahold of your chance to win!
Yocan: International Labor Day Giveaway 2022

STEP 3: Getting Awards
Awards: One prize for each winner:
1 X Yocan Lux
1 X Yocan Evolve Plus
Award For Every Participate:
Discount Code for Evolve series items
Valid date: 1st-7th May 2022 – Pacific Time (US & Canada)
Finally, to avoid you missing out on winning notifications, please be sure to check your email after the event is over!
Any questions, please drop us a comment down below and we will get you covered.
Good luck.
Yocan Tech