Hi Guys
Jingle bell rockin'. Jingle bell rockin'. Get ready to wake up to candy-filled socks and amazing surprises as we present you with our holiday giveaway! Yocan will be hosting our biggest Christmas giveaway yet. You are a few taps away from winning a free Yocan Cubex kit!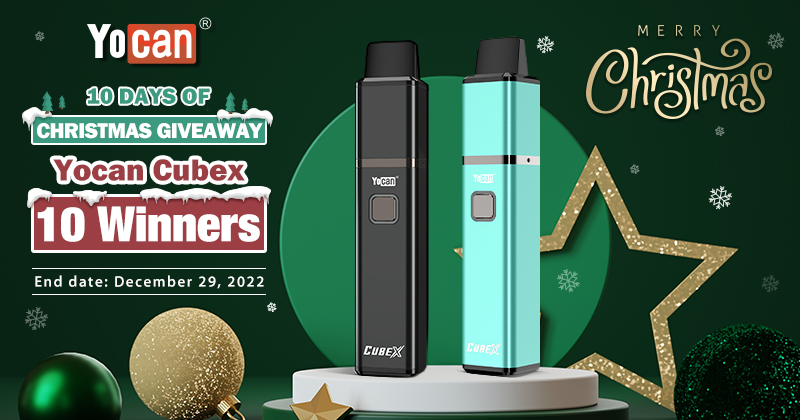 Participation Rules.
The following are the specific details and rules of the Christmas giveaway:
*10 winners*
Each winner will receive 1 * Yocan Cubex.
.
⚠ Notes:
1. Must be over 21!
2. End date:12:00 PM PST, December 29, 2022.
Rules to enter:
1. Follow Yocan media accounts!
– Yocan official accounts(optional):
Instagram: @yocantech
Facebook: @Yocantech
Twitter: @YocanTechnology
YouTube: Yocan Tech
2. ⚠MUST & ONLY enter this GIVEAWAY webpage to participate in the lucky draw! Simple complete those entries down below to get ahold of your chance to win!
Yocan Christmas Giveaway

Finally, to avoid you missing out on winning notifications, please be sure to check your email after the event is over!
Any questions, please drop us a comment down below and we will get you covered.
Jiggle your jingle bells all the way and make way for our yet biggest Christmas giveaway!
Yocan