Are you a vaporizer retailer? Still, troubled to find a reliable electric dab rig supplier? Want to custom a unique Yocan Tech Pillar electric dab rig?
Why custom an electric dab rig?
Occupy the market quickly
By cooperating with Yocan Tech, we custom an exclusive electric dab rig. It can make your website or retail store stand out from many competitors. Thus quickly defeating your competitors.
Get better profits
If you customize a Yocan Pillar e-rig, only you can sell this product. It reduces the price competition with peers, which can effectively allow you to obtain the best profit.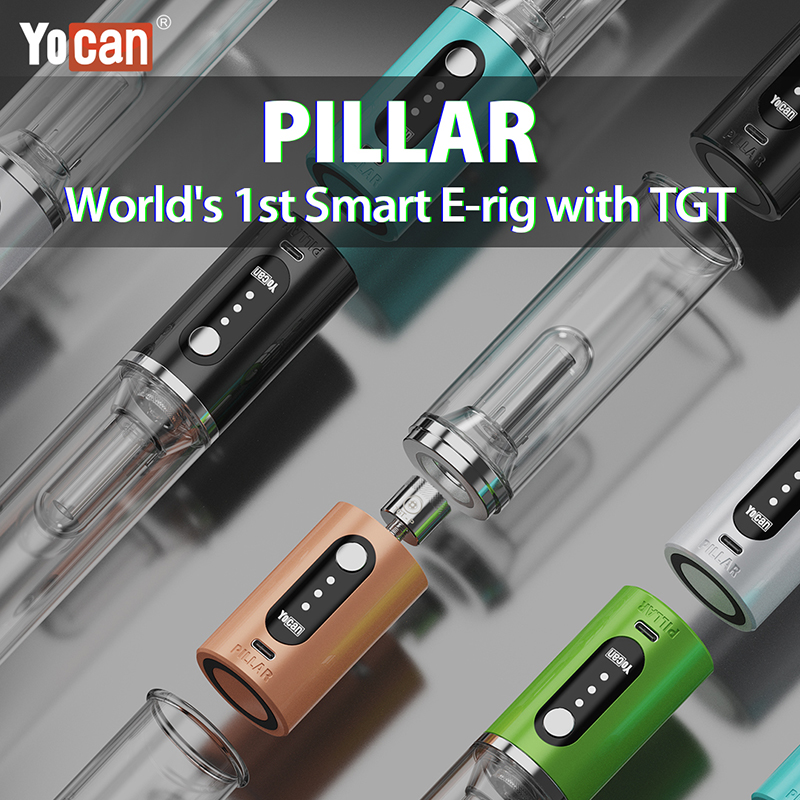 What can Yocan do for you?
Provide free brand marketing
Cooperate with us to be Yocan's brand agency, we can provide you with free electric dab rig marketing service. We will promote our brand and new products on social media, forums, and other marketing channels. Let more people know about Yocan and its products, so you don't have to worry about product sales.
Professional ID design
Yocan e-rig manufacturer has a professional design team and structural engineers. According to the suggestions you provide on improving the function of any electric dab rig, we can make a reasonable design and create a competitive new product for you.
Cut costs
Depending on your custom requirements, you can save money by customizing your electric dab rig instead of buying a pre-fab unit. On the basis of strictly controlling product quality, we can save you cost from raw material procurement.
Of course, you can also combine the preferences of consumers in your country on the basis of our new products such as Yocan Pillar e-rig, and cooperate with Yocan to improve the products.
How to start customizing the Yocan Tech e-rig?
First, enter the Yocan Tech website, send us an inquiry, and get in touch with us. You can also fill in the agent application form, leave your email address and the important information you want to consult, and we will have professional business personnel to provide you with professional services. You can also prepare other information such as the drawings you want to custom the electric dab rig in advance to facilitate communication and be more efficient.
If you read this blog and are interested in Yocan Pillar e-rig. You are welcome to give your valuable suggestions!