What's The Yocan UNI Pro?
It is a Patented universal width and height adjustable Box Mod. The Yocan UNI Pro Box Mod sports an OLED screen, safety features, and a hanging hole where you can fit your Yocan lanyards.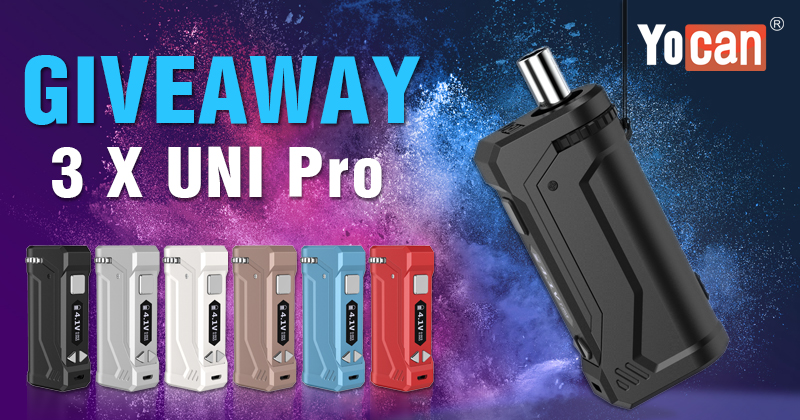 10 Ways to Enter UNI Pro Giveaway
Want to try this item? The 1st ground UNI Pro giveaway contest is coming. 10 Ways to Enter UNI Pro Giveaway. Happy Vaping.
Yocan UNI Pro Support
If you'd like more information about the specific Yocan UNI Pro, check out one of our other posts on UNI Pro Sub-forum. We have everything from a comprehensive vaporizer guide to information about vape for specific troubleshooting.