Hey Yocan fans,
How is going?
We are start a new Yocan Evolve 2.0 Vape Pen Giveaway.
As you know, the Yocan Evolve 2.0 is an all-in-one pod system/vaporizer. The Evolve 2.0 allows you to change between e-juices, oils and concentrates with its easily.
Campaign name:
Yocan Evolve 2.0 All-in-one Pod System Giveaway
Prize:
3 X Yocan Evolve 2.0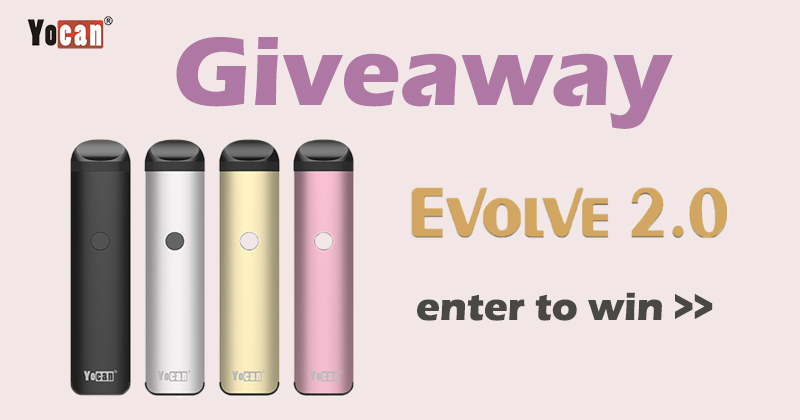 Region:
Global
Campaign period:
21th Feb 2019 to 28th February 2019, UTC +8
How to enter this giveaway?
Multiple ways to enter, and please share this page.
Note:
Must be of legal age to vape where you live.
The winner(s) was/were selected randomly from all valid entries.
Each winner won ONE (1) Yocan Evolve 2.0 All-in-one Pod System.
You must provide a detailed address and respond to us, in order to claim the prize.
We will bear the air freight, you should bear any local costs(custom fee etc).
We (Yocan / YocanTech.com) reserve the rights to making changes to this contest and/or the rules.
Thanks for your support to Yocan.
Regards,
Yocan Giveaway Team