With October coming to an end and Halloween just around the corner, there's nothing better than a giveaway to celebrate this special day in advance! This time we have prepared Yocan Cubex with the latest Yocan TGT technology, may this gift bring you a special and happy Halloween!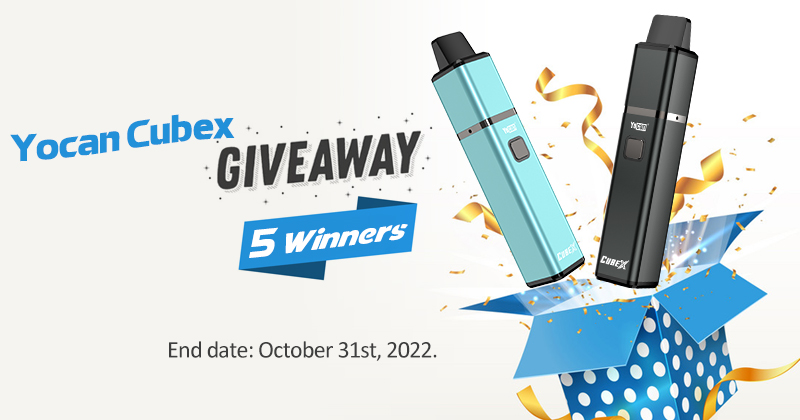 Yocan Cubex Preview
SPECIFICATION
Coil: TGT (Target Tech)
Size: 22*22*114mm
Body Material: Aluminum
Battery Capacity: 1400mAh
Charging Port: Type-C
Charging Voltage: 5V
Charging Current: 0.8A
TGT Coil Resistance: 0.4-0.5Ω
Adjustable Voltage: 3.0V – 3.6V – 4.2V
Preheat: 10 seconds
Safety Cut-off: 15 seconds
Advanced TGT Coil
Yocan Cubex TGT coil combines ceramic donut and quartz XTAL rod without heating coils exposed. Load your concentrate on the ceramic donut, it will immediately melt and be absorbed by the XTAL rod in the middle and then nebulize. You can get enormous vapor with excellent sapor by the perfect combinations of ceramic and quartz.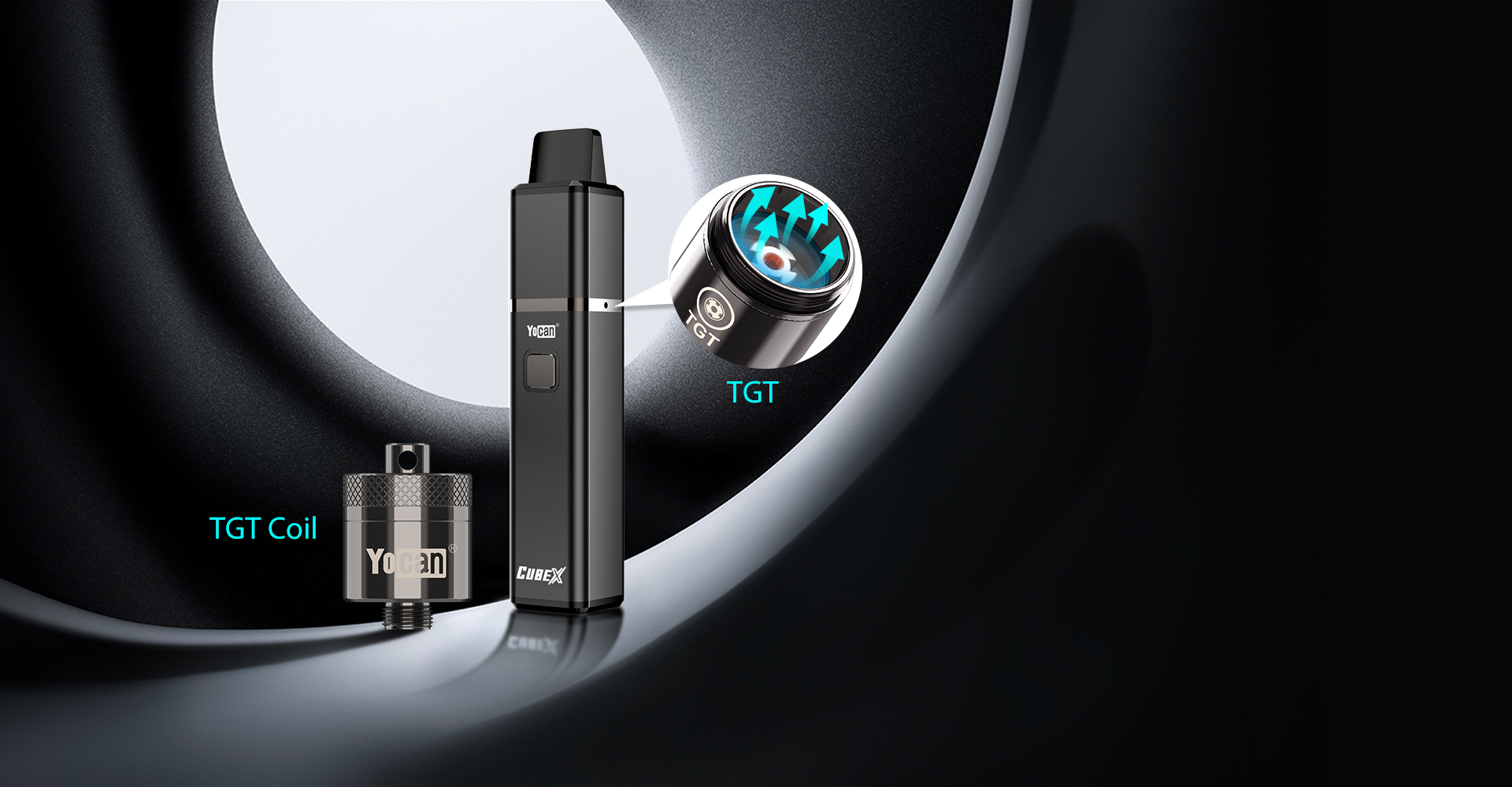 10S Pre-heat Function(2.0V)
Yocan Cubex features a 10s pre-heat mode that would give you a great and delicious vaping experience, especially for your first session.
For more details about Yocan Cubex, please click: https://www.yocan.com/featured_item/cubex
The following are the specific details and rules of the Yocan Cubex giveaway: 
5 winners.
Each winner will receive 1 * Yocan Cubex.
⚠ Notes:
Must be over 21!

End date:12:00 PM PST, October 31st, 2022.
Rules to enter:
1. Follow Yocan media accounts!
– Yocan official accounts(optional):
Instagram: @yocantech
Facebook: @Yocantech
Twitter: @YocanTechnology
YouTube: Yocan Tech
2. ⚠MUST & ONLY enter this GIVEAWAY webpage to participate in the lucky draw! Simple complete those entries down below to get ahold of your chance to win!
Yocan Cubex Giveaway October 2022

Finally, to avoid you missing out on winning notifications, please be sure to check your email after the event is over!
Any questions, please drop us a comment down below and we will get you covered.
Good luck to you all.🍀
Yocan