Do you want to own a Yocan Apex? Here is your choice. This Yocan device is a discreet sleek concentrate vaporizer pen, it's perfect partner for on the go. Yocan Apex features a 650mAh battery, a preset temperature setting, a single power button for simple and straightforward.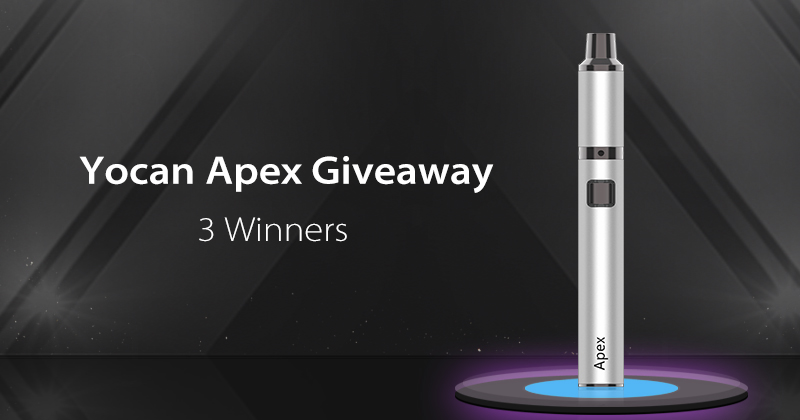 Main Features:
Dimensions: 112mm Long, 14mm Wide
Heating in Wave Function
Hassle-free e-cig with smooth delivery
Integrated 650mAh Rechargeable Battery
3 Voltage Settings – 3.4V, 3.8V, 4.2V
How to enter Yocan APex Giveaway?
Here are 10 ways to enter, good luck.
Prizes: 3 * Yocan Apex
Region: Global
Time: 28th Sep 2020 — Oct 8th 2020