Hi YocanTech Fans,
The week as almost over. How do you plan on spending your weekend?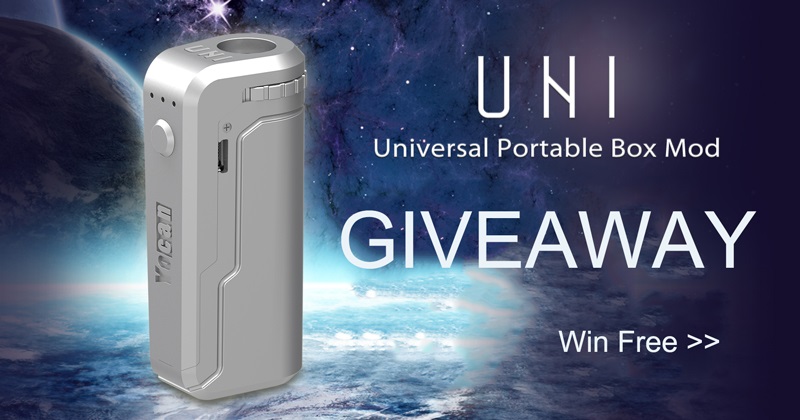 The most exciting thing to happen in the oil consumption scene, the Yocan UNI Giveaway [March] is beginning. The most affordable universal oil box mod is here.
As you know, the Yocan UNI is a universal portable box mod that will work with any oil atomizer. The Yocan UNI has an adjustable width and height for the oil atomizers that may be too wide or too tall.
The Yocan UNI is an innovative 510 cartridge battery set that uses an adjustable cartridge port to perfectly fit to the widest variety of 510 thread.
Campaign name:
Yocan UNI Box Mod Giveaway [March]
Prize:
3 X Yocan UNI Box Mod
Region:
Global
Campaign period:
15th Mar to 25th March 2019, UTC +8
How to enter this giveaway?
Multiple ways to enter, and please share this page.
Note:
Must be of legal age to vape where you live.
The winner(s) was/were selected randomly from all valid entries.
Each winner won ONE (1) Yocan UNI Box Mod.
You must provide a detailed address and respond to us, in order to claim the prize.
We will bear the air freight, you should bear any local costs(custom fee etc).
We (Yocan / YocanTech.com) reserve the rights to making changes to this contest and/or the rules.
Thanks for your time.
If you have any more questions about Yocan UNI Box Mod Giveaway [March], please submit on Yocan Vaping Forum.
Regards,
Yocan Giveaway Team