Hello everyone!
Yocan Orbit giveaway is back~~~ 
This time is a giveaway jointly operated by Yocan and DabConnection!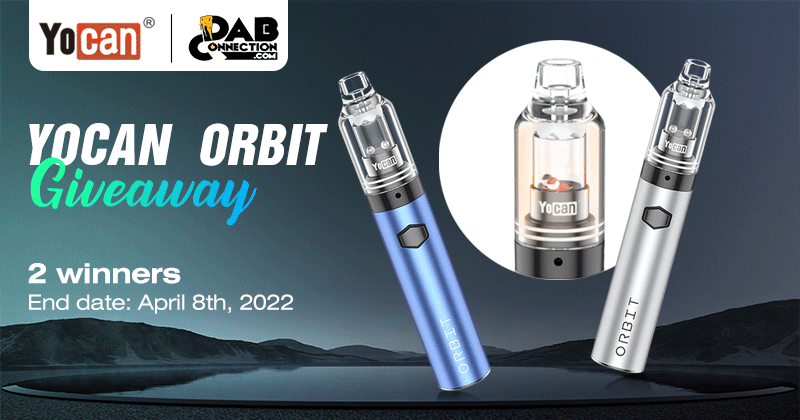 First of all, we are very grateful to the DabConnection team for the Yocan Orbit Review and their cooperation in carrying out this giveaway!
Then, Yocan Orbit has been online for more than two months. We have received letters from many users telling us that they are very interested in the Yocan orbit. If you are one of them and are still hesitant, you might as well take this opportunity to join the Yocan orbit giveaway, and maybe be lucky to get a Yocan orbit kit. Try to see if Yocan Orbit will replace your daily device!
The following are the specific details and rules of the giveaway: 
 2 winners.
🎁 Each winner will receive 1 Yocan Orbit kit.
⚠ Notes:
Must be over 21!

End date: April 8th, 2022 – Pacific Time (US & Canada)
Rules to enter: 
Must be following Yocan & DabConnection social media accounts and complete the requirements mentioned in the giveaway post on social media!
     – DabConnection social media accounts(optional):
     – Yocan official accounts(optional):
⚠ MUST & ONLY enter this GIVEAWAY webpage to participate in the lucky draw! Simple complete those entries down below to get ahold of your chance to win!
Yocan Orbit GIVEAWAY|Yocan X DabConnection

Finally, to avoid you missing out on winning notifications, please be sure to check your email after the event is over!
Any questions, please drop us a comment down below and we will get you covered.
Good luck to you all.❤
Yocan