The Yocan LUX Pen Battery is another state-of-the-art, intuitive, and discreet 510-threaded pen battery in the market. Based on the past successful experience of designing the Yocan B-Smart battery, we had updated and the Yocan Lux has been launched recently. Here is the picture to see what looks like!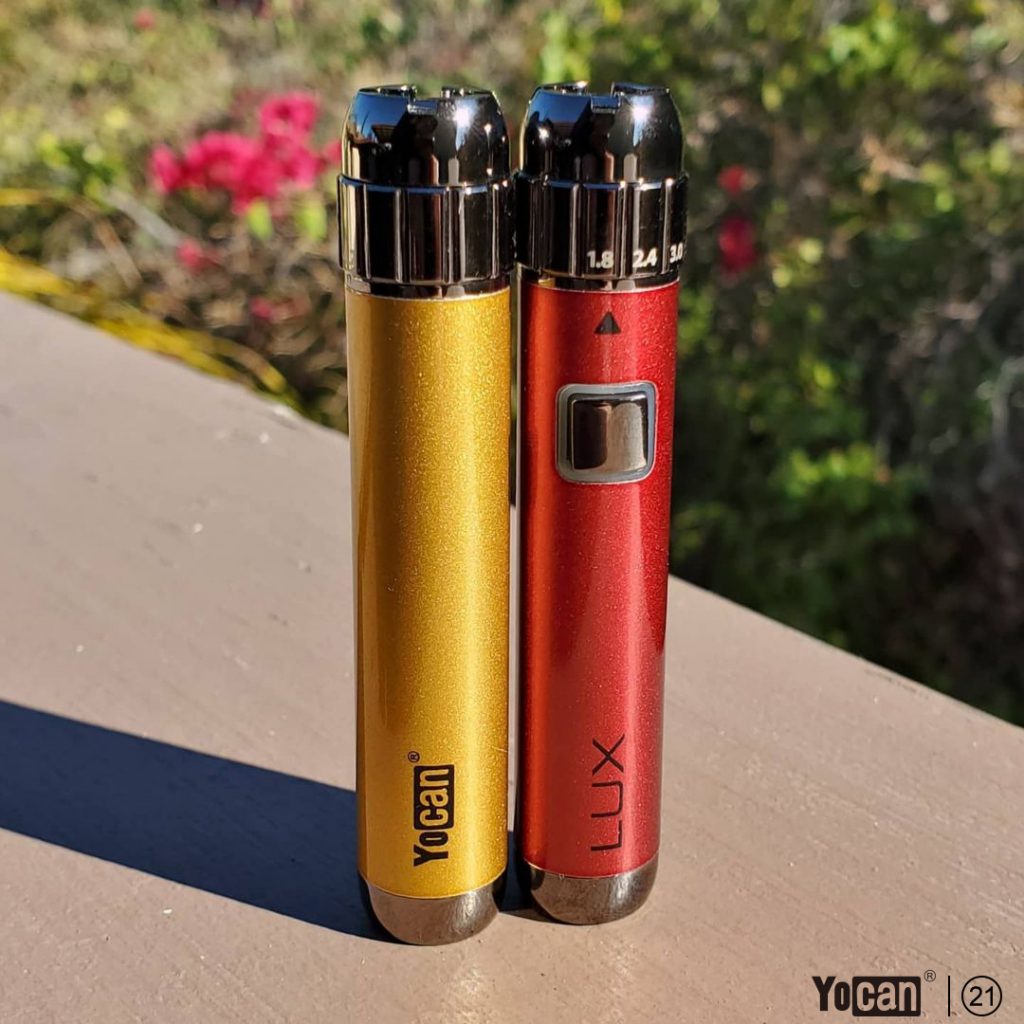 Appearance, Look and Feel
The material of the Yocan LUX's housing is a metal alloy, therefore the first hand feel impression is solid. The physical dimensions of the Yocan LUX are 76*15mm, and it weighs in at 32.4g. There are five classic colours at the moment, which are Black, Silver, Red, Gold, and Blue, providing vivid matches for your oil cartridges. The power button has a nice tactile feel to it. The only operation is just to press it 5 times to turn on or off the device. The 510 thread attaches to atomizers that are over 0.7ohm, and there is plenty of airflow for bottom flow cartridges. It is quite easy to use!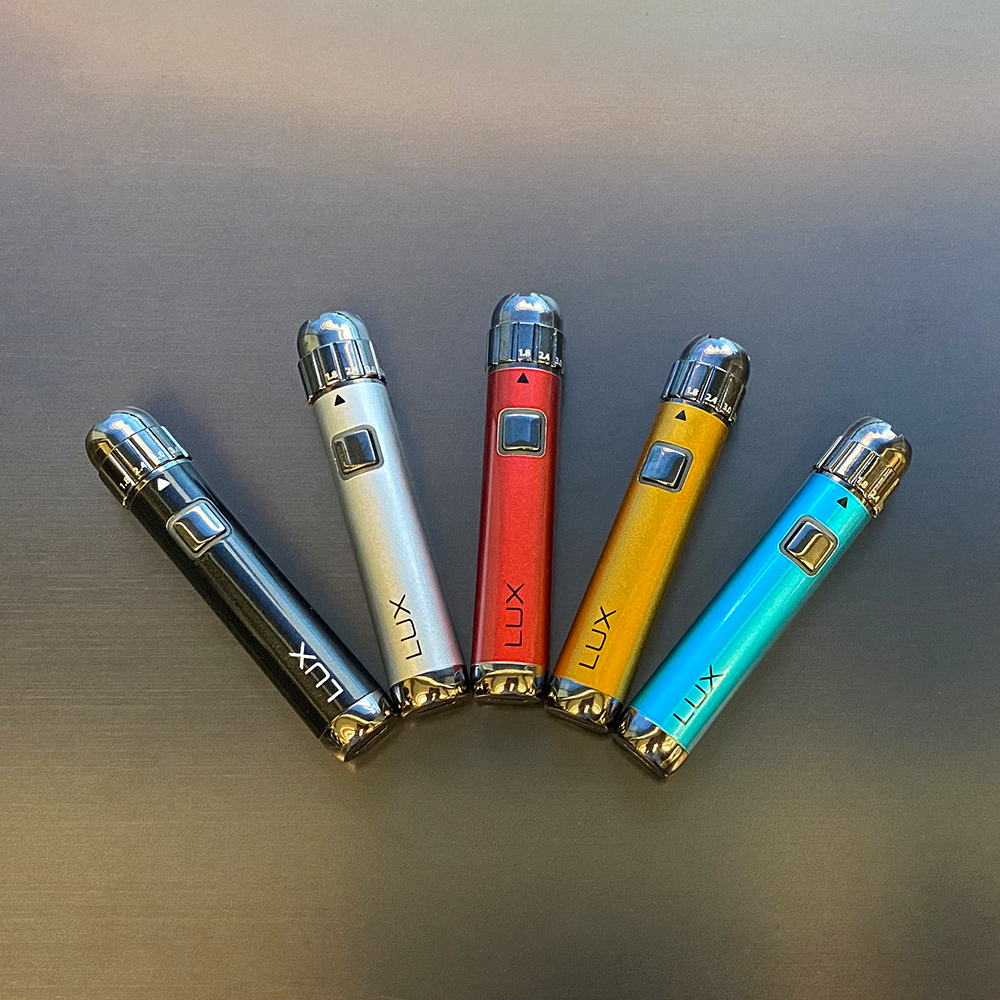 How to Change Voltage? Just Rotate the Dial Simply!
The Yocan LUX has a voltage adjustment dial with settings of 1.8V, 2.4V, 3.0V, 3.6V, 4.2V. In order to change your vaping voltage and temperature, all you what to do is twist the dial. More importantly, the adjustable voltage ring has sufficient tension so that it doesn't rotate accidentally. Additionally, the voltage settings allow for some pretty fine-tuning and great tasking vapour, as well as accommodating oils of various thicknesses or viscosity, which delivers the original taste of oil to your whole body quickly! When you will have set your desired voltage once, there are no more actions about it!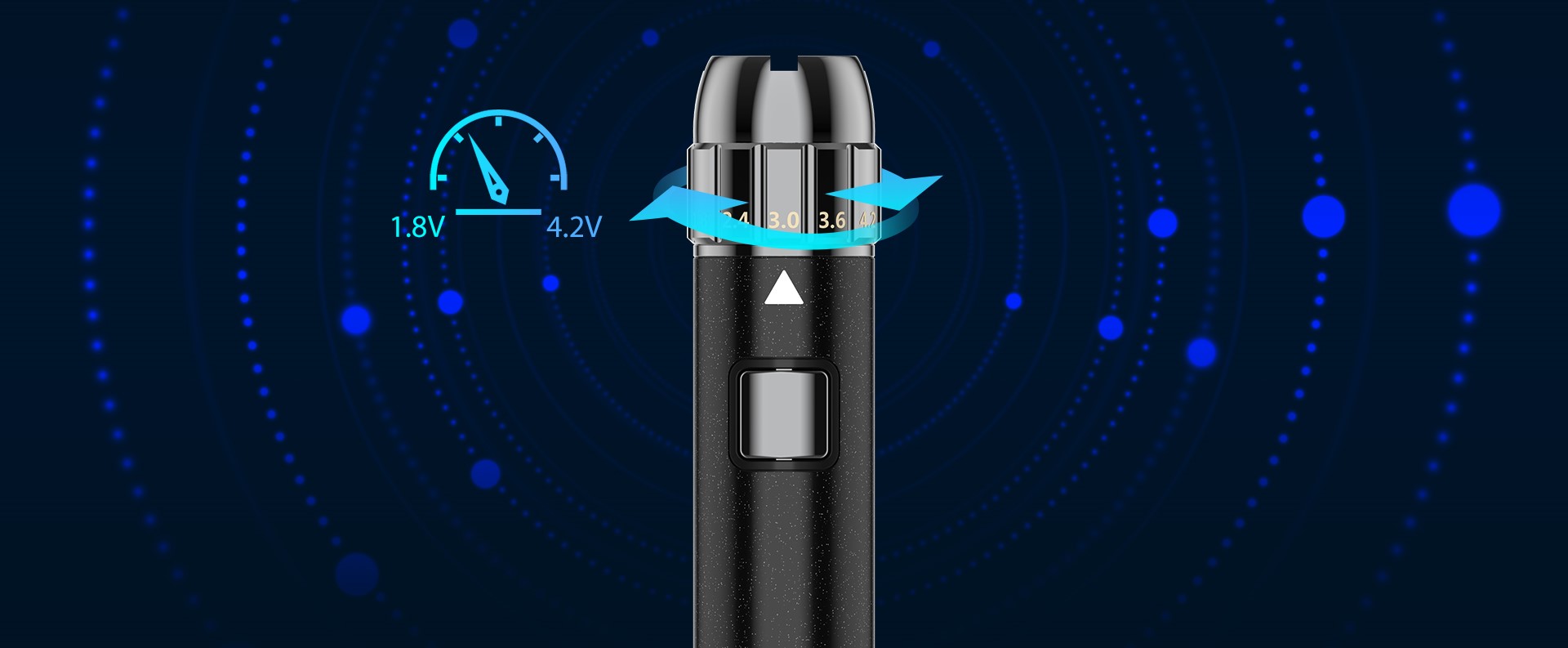 Pre-Heat? Yes!
The Yocan LUX has the preheat function as well, therefore you can warm your oil quickly in this chilly winter. Just simply press the power button twice, which activates or de-activates the 1.8v preheat function. This function enables your oil to burn thoroughly, which provide a pleasant oil-vaping experience!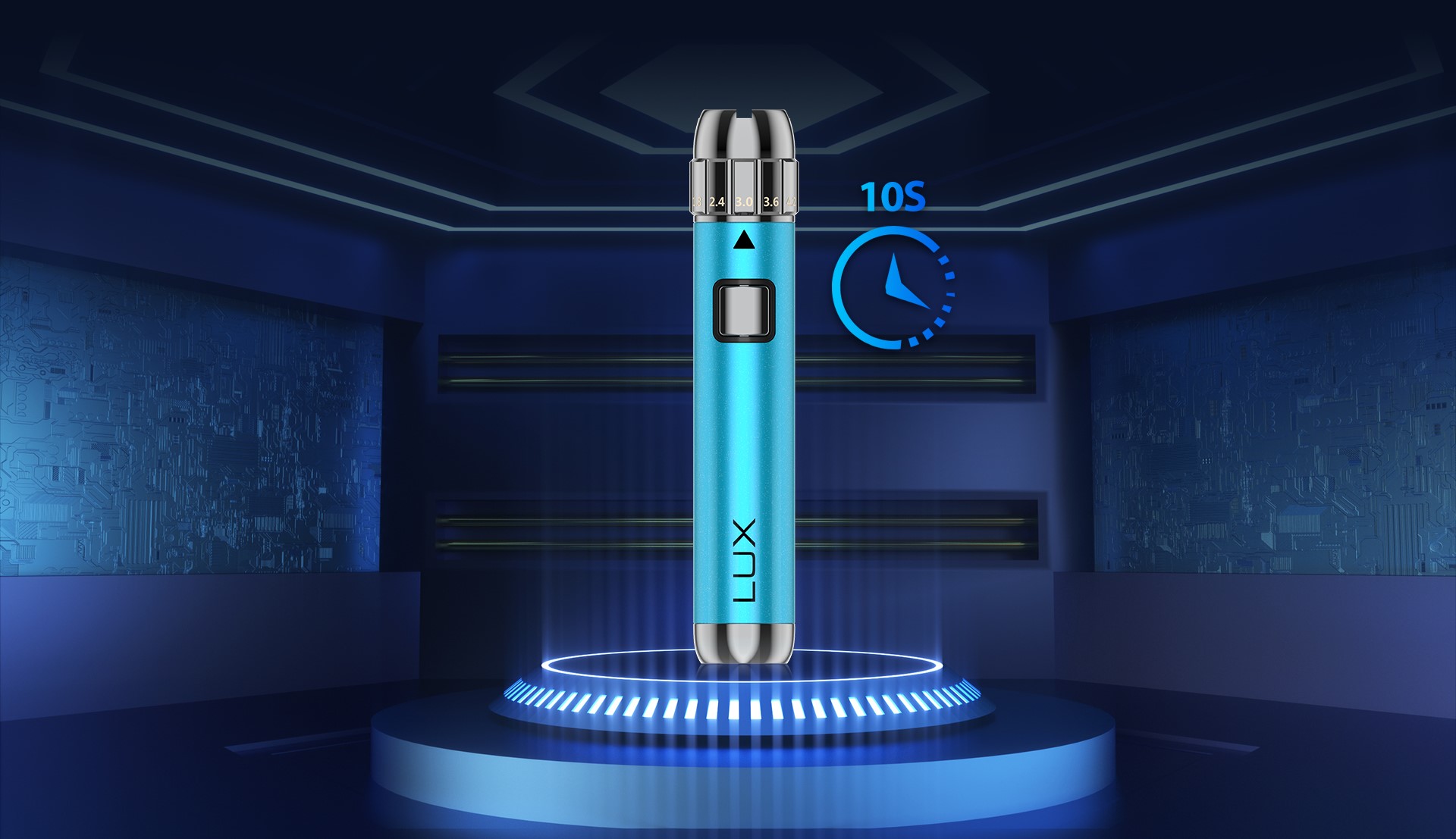 Durability
In terms of durability, let us hear one of the reviewers' feedback: "This is the area I focus most when reviewing products. There is nothing more frustrating than dropping a battery and breaking it. The LUX faired pretty well in the durability testing. The battery survived several drop tests onto wood floors." Besides, after loading your cartridge, the 400mAh battery provides adequate energy to you, unless you are a heavy user.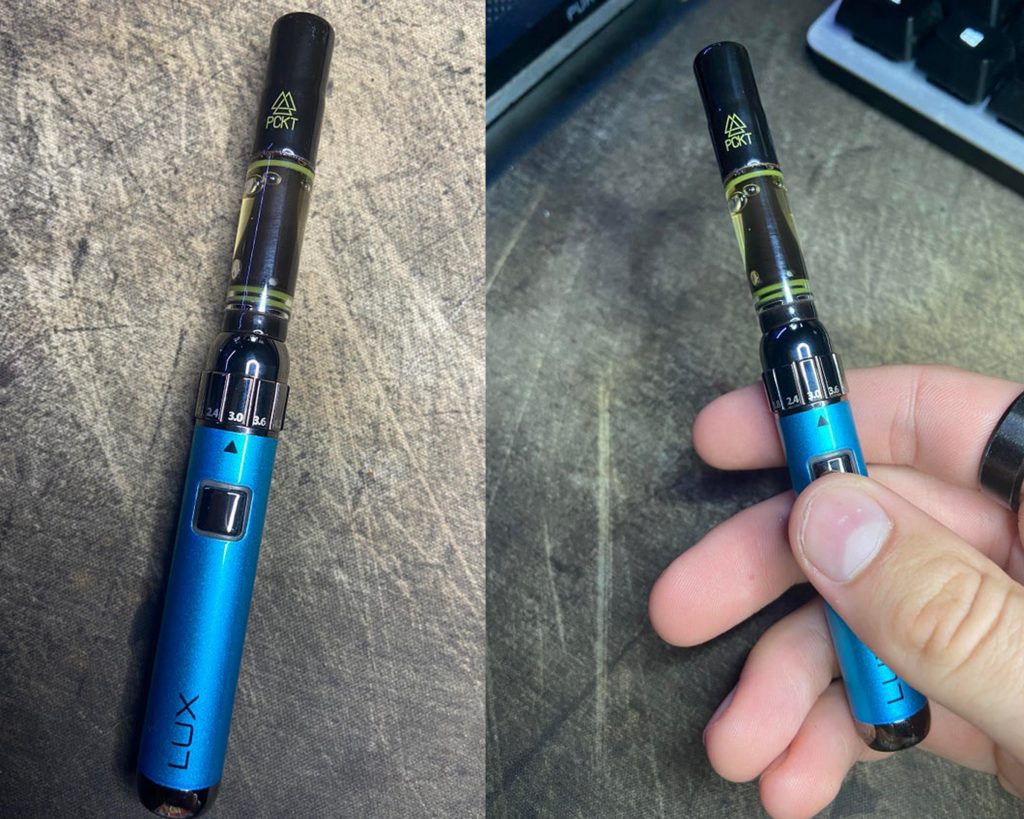 Summary
All in all, the Yocan LUX Battery is a competitive contender in the pen style battery market. The retail price is also highly cost-effective: USD18.99. Most importantly, this device works quite well. Welcome to try it! Here is our official store: Yocanonline.com.
More Reviews: