Do you want to get your own Yocan HIT Vaporizer for FREE in Yocan Vape giveaway? Here is your chance.
Yocan HIT vaporizer has powerful battery life, faster heat up times.
The device produces top-notch flavor and is easy to utilize and maintain, even for newbies.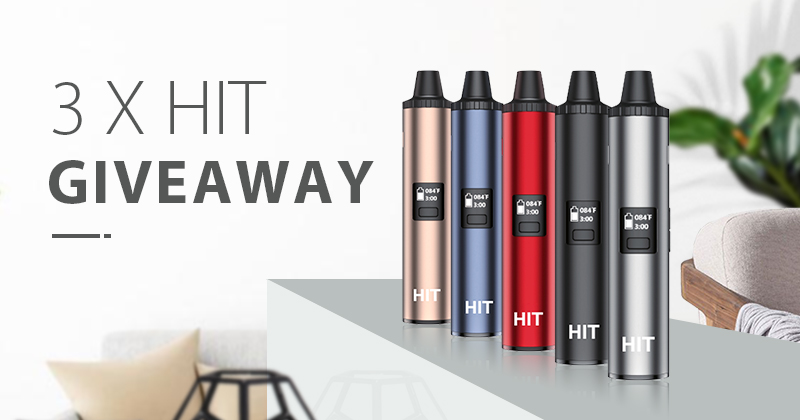 Yocan HIT Features
Convection Oven
Built-in Stirrer Tool
Smart Vibration Reminder
USB-C Charging
Magnetic Mouthpiece
Temperature Range: 200℉ – 460℉
Battery Capacity: 1400mah
OLED Screen: Timer / Setting Temp / Power / Current Temp
Heating Chamber: Ceramic with the Embedded Heating Element
15s Fast Heating up to 356℉
Short-Circuit Protection
Low Voltage Protection
High-Temperature Protection
Low/High Resistance Protection
How to Ener Yocan HIT Vaporizer Mar 2020?
10 ways to enter Yocan HIT giveaway, good luck.
And you also can go to Yocan HIT product to buy it directly.
Don't forget to wash your hands before eating or vaping!
Stay safe and healthy!
Get your own Yocan HIT Vaporizer for FREE in this Yocan Vape giveaway